Useful address » Entertainment
Ref ID: 3EN2016/1798

|

Posted On: 19-12-2016

|

Updated on: 19-12-2016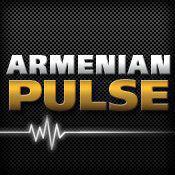 Armenian Pulse - Entertainment & Radio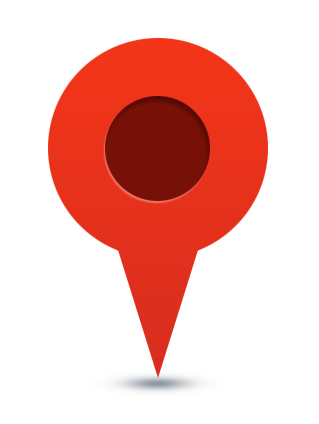 See on Map
Entertainement & Show Evenings
Armenia / Yerevan
Celebrating over 50 Million hits!!! Since 2009, ArmenianPulse.com has been the leading online source for showcasing Armenian talent, entertainment and what's new with Armenian Pop Culture! With site hits averaging over 45,000 a day, visitors to our site span the globe in over 200 countries!
Armenian celebrities trust us to deliver their music and news to Armenian households, other media outlets and sites occasionally get their breaking news from us, and Armenian Music fans depend on us to bring high quality, visually stunning and relevant content! Armenianpulse.com has been featured in over 50 news organizations and celebrity gossip websites, this includes American media sites such as Entertainment Tonight, The Insider, The Examiner and Splash News. The only Armenian outlet online to interview Kim Kardashian one on one exclusively about her Armenian heritage! (Click here to visit Kim Kardashians website and read our interview with her). We have also interviewed a number of other big name Armenian stars, along with up and coming talent! (Click here to visit our Artist Interviews section) We also have the largest collection of Celebrity Profiles which feature complete biographies with pictures, videos and links to artist websites.
Armenianpulse.com is the only full service entertainment website that has it's OWN Armenian Radio Station, we don't just stream other online radio stations. We believe in high standards, therefor, we're in control in bringing you the content exclusively through us, high quality music and programs nowhere else online! Armenian Pulse Radio plays all the hottest Armenian songs, keeping you entertained for hours at a time. We play non-stop Armenian music with the highest quality sound, 24 hours a day, 7 days a week. The only Armenian Radio station that gives you weekly top 10 broadcasts along with other music programs. Please refer to the Armenian Radio page to see our program list and times. Join the thousands who have been addicted to our radio station. The stream is available live online through our site, playing in all formats or on the go by using the TUNE IN APPs for your iphone, Android, Windows Phones, Blackberry and Samsung Bada smart phones. And with Blue Tooth technology, you can use your device anywhere, including in your car! You can literally listen to Armenian pop music wherever you are!
ArmenianPulse.com gives back to fans! We believe in rewarding our loyal fans by giving away concert tickets, CD's, DVD's and much more! Check out our Contest Giveaways Page, We recently gave away 3 pairs of tickets to Yanni's concert at the Nokia Theater in Los Angeles, 3 lucky fans won 2 tickets each! The best way to learn about our contests is to LIKE our FACEBOOK page HERE!
Please look around, get a feel of our vibe and contribute if you want. Whether its just getting to know Armenian celebrities in our Artist Profiles or reading the many articles about Armenian Entertainment news happening today. Whether your looking for a hot concert or just want to know what your favorite celebrity is up to, you will find all the relevant information here!
We thank you for making us the leading site within your community and the diaspora, We have come a long way in a short amount of time and we are excited to bring you the future of Armenian Entertainment, there will be much more to come! Stay tuned! and LIKE US ON FACEBOOK!
Please feel free to send us a message if you have any questions or comments.
If you would like to advertise on Armenianpulse.com or Armenian Pulse Radio, please visit here!
Sincerely yours,
Harout Kalandjian – owner of armenianpulse.com
Share information