Useful address » Entertainment
Ref ID: 3EA2016/412

|

Posted On: 13-09-2016

|

Updated on: 13-09-2016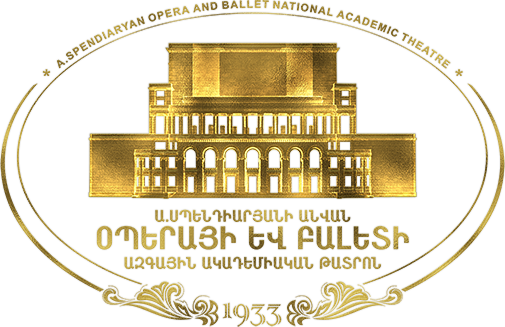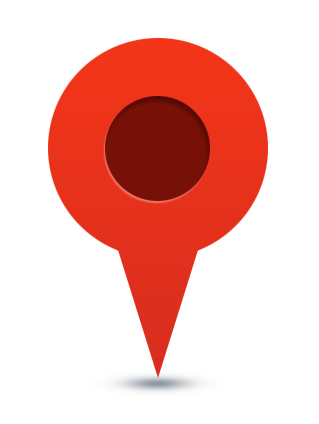 See on Map
Museums & Cultural Sights
54 Tumanyan Street
Armenia / Yerevan / Kentron
Director's office : (+374) 10 520241 / Markering and PR department : +374 10 566912 / Box Office : (+374) 10 5333191
Yerevan Opera Theatre :

Opened
: 20 January 1933 /
ReOpened
: 1933 /
Rebuilt
: 1953, 2002 /
Architect :
Alexander Tamanian

Armenian National Academic Theatre of Opera and Ballet named after Alexander Spendiaryan
(
Armenian
:
Ալեքսանդր Սպենդիարյանի անվան օպերայի և բալետի ազգային ակադեմիական թատրոն
(
Aleksandr Spendiaryani anvan ōperayi yev baleti azgayin akademiakan t'atron
)) in
Yerevan
was officially opened on 20 January 1933, with
Alexander Spendiaryan
's
Almast
opera performance. The opera building was designed by the Armenian architect
Alexander Tamanian
. It consists of two concert halls: the
Aram Khatchaturian concert hall
with 1,400 seats and the
Alexander Spendiaryan Opera and Ballet National Theatre
with 1,200 seats.
History
The ground-breaking of the Opera-Theatre took place on 28 November 1930 during the celebrations of the 10th anniversary of Soviet Armenia. On January 20, 1933, the building was officially opened. Soon after the theatre foundation, a ballet troupe was established. Swan Lake by Pyotr Ilyich Tchaikovsky was the first ballet performance in 1935.
Based on Tamanian's design and under the supervision of his son the theatre hall was completed in 1939, and the opera building was renamed after Alexander Spendiaryan. Large-scale construction works did not finish until 1953, when the entire building was finally completed with its current shape.
The opening of the theatre promoted the creation of new national operas and ballets. The first Armenian ballet was Happiness by Aram Khachaturian. On the basis of this ballet the composer soon created Gayane which has been performed all over the world. Many other Armenian composers have written operas and ballets. Over the years, these artists have worked at the theatre: singers Gohar Gasparyan, Tatevik Sazandaryan, Mihran Yerkat, Pavel Lisitsian, Haykanush Danielyan, Nar Hovhannisyan, Gegham Grigoryan, Anahit Mekhitarian; conductors Konstantin Sarajev, Michael Tavrizyan, Aram Katanyan, Yuri Davtyan; ballet masters A. Petrosyan, M. Chmshkyan, Vanush Khanamiryan, Vilen Galstyan; painters Martiros Saryan, Minas Avetisyan.
Since 1935 a unique Armenian opera, Anoush by Armen Tigranian, has been performed in Yerevan opera theatre. It was a great step in Armenian opera history. Anoush is in the repertoire of the theatre until now.
Since it was opened, the Armenian National Opera & Ballet Theatre has performed more than 200 different operas and ballets by Armenian, Russian and Western European composers. The theatre company has performed in more than 20 countries, e.g. in Russia, Spain, Lebanon, United States, Greece, Germany. In 1956, the theatre received the status of National Academic Opera and Ballet Theatre.
The theatre has also hosted concerts performed by Charles Aznavour, Ian Anderson, John McLaughlin, Akvarium and many others.


Armenia's head theatre
The pride of the Armenian nation, the Opera theatre, is located in the heart of the capital city Yerevan. It is not simply a cultural structure, but an architectural masterpiece, as well, the creator of which is world-renown Academician-Architect Alexander Tamanyan. It is not a coincidence that Tamanyan was honored first place in 1937 in Paris, during the world architecture exhibition.
Other than that, the theatre was founded during the hardest years for the Armenian people, when in the years preceding the opening the nation was living in dire conditions. However, having an Opera theatre had a higher priority, regardless of the financial difficulties of that time. It is from here that every single Armenia's famous opera piece, ballet, and colors from the stage arose. The newest cultural symbol of Armenia represents itself to us today in its complete form, with its classical beauty, grandiose stage, amphitheater with more than 1050 seats, as well as with its beautiful hallways.


The three "A" opera.
The curtains of the Opera Theatre of Armenia were first opened on January 20 of 1933. The Armenian nation, that had 2000 year long history in theatre, managed to bring out to the world the peak of its era. Along with the three "A" operas, which are "Anush", "Almast" and "Arshak II", the theater also became the main driving force for emerging composers. Here is where the Armenian musical life is being assembled. For more than 80 years the Armenian National Academic Theatre of Opera and Ballet has been the shelter for the thoughts, emotions and desires of the Armenian people, the pride of our musical culture and a driving force for the foreigners to visit and explore Armenia.



Historical Glance
In 1927, the director of Yerevan's State Conservatory A. Ter-Ghevondyan founds the first Opera Studio in the framework of the Conservatory, which included the choir, the symphonic orchestra and soloists, and in 1932, motivated by the founded studio, the Armenian Government decides and officially announces the founding of the Opera Theatre. It was established on January 20th in 1933 with the A. Spendiarian's "Almast" opera presentation. With the initiation of composer Roman Melikian, for the first time in 1935, Armen Tigranyan's "Anoush" Opera was performed on stage.
From the first day of its foundation, creative staff of the National Opera Theater of Armenia has played a prominent role in forming an environment based on theatrical and practical principles. And it is not coincidental that, having not yet completed its first decade of existence, the theatre already gained unprecedented success in Moscow on the stage of the Great Theatre, where for the first time the Armenian Art and Literature Decameron was taking place. Here successful international and national classical plays and ballets were honored official medals, awards and honors. The first one to be honored was Haykanush Danielyen, nominated as People's Artist of the USSR.
The Moscow success was repeated in 1956 during the Second Armenian Art and Literature Decameron, this time with the representation of the first National Opera "Arshak II", which had already been directed in 1945, accompanied by a young staff of musicians, composers, choir, with main composer being M. Tavrizyan.
The following composers are also worthy to be mentioned: A.Katanyan, Yu. Davtyan, W.Charchoghlyan, M. Mkrtchyan, H. Terteryan, as well as soloists from the younger generation, M. Yerkat, E. Uzunyan, A. Karapetyan, E. Chakhoyan, M. Martirosyan and many more.








Al. Tamanyan


The Armenian Opera's Golden Age


During the second half of the 1930s, many Armenian operas and ballets were being performed, such as "Gayane", "Nazar the Brave" etc. The opera was active from its founding days in representing a sector of musical, aesthetical and educational presentation by divulging the best works from different periods and styles ranging from Armenian, Russian, Western European, classical, as well as contemporary composers. Many singers and dancers have, from generation to generation, improved themselves within the Opera theatre, from which many of them have become world-renown and famous later on.
The Opera's latest presentations' birth was notable with the discovery of newer talents: Tatevik Sazandaryan – master of musical theatre, Pavel Lisitsian – benefactor in singing and directing, Nar Hovhannisyan – incomparable bass, and also MihranYerkat -vocally and artistically talented. The most notable star that shone on the Opera stage was Gohar Gasparyan, who gained international fame with her unique voice and virtuous technique .
The ballet group was enriched due to the talents and selfless contributions of Lyubov Voynova-Shikanyan, Rusudana Tavrizyan, Silva Minasyan, Vanush Khanamiryan. What was inherited by them was new talents, new voices, who performed well-known opera characters and these characters were played by Gohar Galachyan, Arshavir Karapetyan, Serguei Danielyan, Anzhela Harutyunyan, Elvira Uzunyan and others. Later on they were followed by Olga Gabayan, Henrik Alaverdyan, Barsegh Tumanyan, Vahan Mirakyan, Susanna Martirosyan.
At the same time, ballet was enriched as well. Prominent figures, who contributed to the improvement of ballet were Vilen Galstyan, Bella Hovnanyan, Juliet Kalantaryan, Elvira Mnatsakanyan, Rudolph Kharatyan and others.
During the Armenian Art and Literature second Decameron in 1956 in Moscow, Armenia's main Opera theatre was awarded the highest nomination of Academician. During summer of 1970, for one month straight, the theatre presented around 24 plays in Sochi. In 1983 the Opera celebrated its 50th anniversary, during which international, national and classical operas and ballets were presented (around 186 presentation), which as a result led to being awarded the deep respect of the population of the Armenian Republic.
New soars in the Opera theatre


During the years 1990-1999, The Opera and Ballet National Academic Theatre art director Tigran Levonyan directed a new series of operas, starting with the newly edited version of "Arshak II" by T. Tchukhajyan, "Karine", A. Tigranyan's "Anoush", R. Leonkovallo's "Mimes", G. Verdi's "Otello", G. Donicetti's "Poliuto", which were later presented in Moscow, Spain, the United States and France.
Since 1999 the art director of the Opera Theatre was internationally recognized soloist GeghamGrigoryan, who, after a certain period of time, was reassigned as the art director of the Opera Theatre in 2015.
On the same year, L. Minkus' "Don Quixote" ballet was presented (composer V. Charchoghlyan), G. Verdi's "Il Trovatore" (composer O. Duryan). During the later years other famous operas were played, such as V. Bellini's "Norma", G. Bizet's "Carmen", S. Rakhmaninov's "Aleko", T. Chukhajyan's "Arshak II", E. Hovhannisyan's "Vartanank", S. Piazzola's "Tango", A. Terteryan's "Earthquake", A. Khachaturyan's "Spartacus", A. Tigranyan's "Almast", W. Mozart's "Don Juan".
The artists of Armenia's Opera and Ballet Theatre were invited to Lebanon, Moscow, Thessaloniki, Istanbul, Cairo, Alexandria, Abu Dhabi, Qatar, St. Petersburg.
Today the traditions of the Opera Theatre continue with the director Andranik Arzumanyan, art director Gegham Grigoryan, as well as main ballet master Vilen Galstyan.


Armenia's Head theatre in the new Millenium


The Opera theatre has, for many times, been present outside the borders of Armenia, on international stage, with the mission of making Armenian Classical Music known to the art lovers and reaching new heights. During the last years the theatre has also reached the provinces of Armenia.
Today, Armenia's Opera and Ballet Theatre is living its advancement period. Opera stars are reaching international level, as well as famous ballet stars are now performing on Armenia's stage. Armenia's stars, in their turn, are from time to time seen on international stages. The best proof is A. Khachaturyan's "Gayane" ballet with its brilliant performance in St. Peterburg's Mariinski theatre, where international ballet critics voiced their amazement. Armenia's Opera and Ballet theatre is taking steps in order to expand its playlist by including other Armenian and non-Armenian operas and ballets to be presented
This center of classical art, next to being an opera and ballet theatre, has also contributed to the treasury of international creations, to the inter-transparency between musical artworks. It also became an educational institution for opera and ballet artists, it helped to give birth to national creations, it brought international recognition and glory to the Armenian song, dance and to our culture in general.
The theatre has given and continues to give values that are forever to be kept in our history. It has its place in the life of Armenian Society and will for sure work on protecting it by transmitting high culture to the spectator and by educating a new art loving generation, to whom the Opera theatre will become an important cultural institution.



The Theater of New time


The Opera and Ballet National Academic Theatre named after A. Spendiarian continues to contribute to culture and art to this day.
The Theatre has had its unique place in the life of Armenian Society and works on protecting it for centuries to come. By having such a heritage that was left to us by our nation's titans, the theatre today continues the ideology of delivering high culture to the art lovers, and educates a new generation of art lovers, to whom this theatre would become a prominent location.
We can consider the latest years it to be the period of further improvement for the theatre. The "Gayane" ballet was presented in its best way in 2004 with the sketches of Minas Avetisyan, which were later restored by the theatre principal artist Avetis Barseghyan, with the supervising of Narek Avetisyan, son of great artist Minas Avetisyan (director Vilen Galstyan, conductor Karen Dourgaryan). The ballet was successfully presented in Egypt, Greece, Turkey, Bahrain, and United Arab Emirates. Famous stars were shining on stage during the ballet performances, such as Zaven Harutyunyan, Maria Divanyan, Jacquelina Sarkhoshyan, Sona Arustamyan, Armen Gevorgyan, Karen Machkalyan, Levon Hambardzumyan.
During the first staging, a group of young soloists found their right place in the theatre,the most notable ones being Hasmik Torosyan, Gevorg Hakobyan, Perch Karazyan, Marine Deinyan, Christine Sahakyan, Lilith Soghomonyan, Noune Badalyan, Magda Mkrtchyan, Narine Ananikyan, Lilith Grigoryan, Lilith Hakobyan, Lianna Ghazaryan, Anna Mnatsakanyan, Artsvik Demurchyan, Suzanna Melkonyan, Poghos Beazbekyan, Hovhannes Ayvazyan, Sargis Aghamalyan, Davit Babayants, Hayk Tigranyan, Karo Khachatryan, Gurgen Baveyan.
During those years the theater welcomed invited soloists Hasmik Papyan (Austria), Emmi Papikyan (France), AlinGutan (Canada), Karo Nshanyan (USA), Hasmik Grigoryan (Lithuania), Gurgen Hovsepyan (Slovakia), Susanna Bagamyan (France), Tigran and Hayk Martirosyan, Barsegh Tumanyan, Vahan Mirakyan (Austria), Yuri Alekseyev (St. Petersburg), Juan Tarpinyan (Argentina) and soloists from Batumi's Opera theater headed by Alexander Khomeriki, composers – Franz Vasserman (Germany), Richard Aslanyan (USA), Miguel Ortega (Spain), Vadim Shubladze (Georgia), Carlos Viun (Argentina), Hayk Davtyan (France), V. Martines (Spain), Eduard Dyaduran (Moscow), Ballet Solo dancers Tigran Mikaelyan, Arsen Mehrabyan, Vahe Martirosyan (Switzerland), Davit Galstyan (France), Sona Kharatyan and Jonathan Jordan (USA).



Share information