Useful address » Entreprise
Ref ID: 3OB2016/1657

|

Posted On: 08-12-2016

|

Updated on: 08-12-2016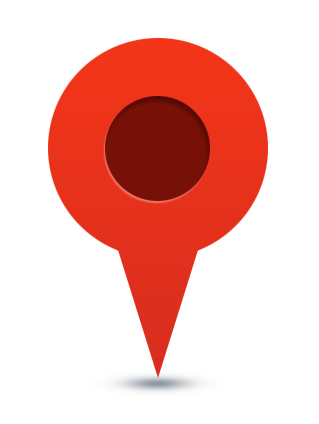 See on Map
Banks
Amiryan St., 23/1 , 0002, Yerevan
Armenia / Yerevan / Kentron
Aramais Galstyan
Executive Director and Chairman of the Board +374-10-530506, +374-10-538904 8686 , +374-10-510910 , +374-8000-8686
Opening time
Mon Tue Wed Thu Fri (09:00-18:00)
General Information


As a universal-type financial and credit institution, "ARMECONOMBANK" OJSC offers its customers a comprehensive package of bank services. "ARMECONOMBANK" OJSC (the former Armenian Republican Bank "Zhilsotsbank" of USSR ) was the first amongst the state-owned banks of Armenia to be reorganized into a joint-stock bank and to be registered in the Central Bank of Armenia (August 26, 1991, Registration No.1).
In 1997, radical changes took place in the structure of share capital due to the attraction of a new strategic investor, the Sukiasyan family, the founders of "SIL CONCERN". The Bank resolved the problem of capitalization by increasing its chartered capital fivefold during one year.
Well aware of the importance of providing its customers with quality, up-to-date, and convenient services, the Bank was the first institution in the banking sector of RA, which regulated the innovation operations. One of the most important directions of the Bank's activities is the development of services provided in electronic format (implementation of internet technologies). As a founder-member of the ArCa plastic card payment system in the country, the Bank holds a significant part in plastic cards market.
"ARMECONOMBANK" OJSC, guided by the necessity of providing the customers with banking services in accordance with international standards and ensuring superior quality service policy, today the Bank has a wide branch network consisting of 46 branches, including 24 in Yerevan, 21 in RA regions, and 1 in NKR. As of 31.08.2016, the Bank had nearly 138.0 active individual and corporate customers located mostly in Yerevan. As of 31.08.2016, the Bank had 3,016 shareholders (of which 21 non-resident shareholders with 26.1% shareholding, including the most significant one among them, the European Bank for Reconstruction and Development with 8.2% shareholding). As of 31.06.2016, the number of the Bank's employees was 918. The total assets of "ARMECONOMBANK" OJSC amounted to AMD 114,165.3 mln., total capital amounted to AMD 18,506.9 mln, and total liabilities amounted to AMD 95,658.4 mln. As of 31.06.2016, the Bank had AMD 116.5 mln profit.


Bank Mission
ARMECONOMBANK OJSC aims to create necessary benefits for shareholders, customers, employees, and society.
ARMECONOMBANK OJSC views its basic mission from the angle of the following four goals:

1. The Bank sees its mission in development as an institution with flexible risk management system corresponding to international standards and advanced technologies, a law-abiding transparent entity which greatly contributes both to the stability of the banking sector and to the economic development of Armenia through its activities.

2. As an attractive investment field, the bank tends to increase the value (both book and market) of its shares alongside with its policy of paying dividends annually and further development of corporate governance values.

3. As a universal-type financial institution, in fulfillment of its obligations both to customers and to partners (local and foreign) on mutually beneficial terms using its wide network of branches to offer a full package of banking services parallel to its constant improvement and diversification in conformity with international standards.

4. As an employer, in having efficient personnel policy to improve its employees' professional advancement and well-being based on their workload and abilities.





Activities
Finance
Banking Services
Acceptance of Deposits
Bank Card Services
Banking Services for Individuals and Legal Entities (Universal Banking Services)
Check Operations
Opening and Management of Bank Accounts for Individuals and Legal Entities
Providing Safe Deposit Boxes
Traveler's Check Operations
Lending/Crediting
Business Loans: Investment
Business Loans for Medium Business
Business Loans for Small Business
Loans: Commercial
Loans: Consumer
Loans: Mortgage, for Real Estate Purchase
Loans: Secured by Jewelry Items
Securities Transactions
Purchase and Sale: Government Bonds
Various Financial Services
Services
Head Office
Armenia, 0002, Yerevan
Amiryan St., 23/1 Building
(Kentron adm. district)
Mon Tue Wed Thu Fri (09:00-18:00)
Kentron branch office and ATM
Armenia, 0010, Yerevan
Arami St., 3 Building (in Sil Plaza trade center building)
(Kentron adm. district)
Mon Tue Wed Thu Fri (09:00-18:00)
Rossia branch office
Armenia, 0018, Yerevan
Movses Khorenatsu St., 43 Building (in Rossia Mall trade center building)
(Kentron adm. district)
Mon Tue Wed Thu Fri (09:00-18:00)
Arabkir branch office and ATM
Armenia, 0014, Yerevan
Komitasi Ave., 57 Building (in the territory of the bank)
(Arabkir adm. district)
Mon Tue Wed Thu Fri (09:00-18:00)
Ajapnyak branch office and ATM
Armenia, 0078, Yerevan
Margaryan St., 6 Building (in the territory of Armenia republican medical center)
(Ajapnyak adm. district)
Mon Tue Wed Thu Fri (09:00-18:00)
Tigran Mets branch office and ATM
Armenia, 0018, Yerevan
Tigran Metsi Ave., 49 Building (in the territory of the bank)
(Kentron adm. district)
Mon Tue Wed Thu Fri (09:00-18:00)
Erebuni branch office and ATM
Armenia, 0041, Yerevan
Artsakhi Ave., 24 Building (in the territory of the bank)
(Erebuni adm. district)
Mon Tue Wed Thu Fri (09:00-18:00)
Khorhrdain-1 branch office and ATM
Armenia, 0056, Yerevan
Nor Nork 3rd Micro-District, Gyurjyan St., 10 Building (in Saint Gregory the Illuminator medical center building)
(Nor Nork adm. district)
Mon Tue Wed Thu Fri (09:00-18:00)
Shengavit branch office and ATM
Armenia, 0026, Yerevan
Garegin Nzhdehi St., 28 Building (in the territory of the bank)
(Shengavit adm. district)
Mon Tue Wed Thu Fri (09:00-18:00)
Myasnikyan branch office and ATM
Armenia, 0025, Yerevan
Isahakyan St., 12 Building (in the territory of the bank)
(Kentron adm. district)
Mon Tue Wed Thu Fri (09:00-18:00)
Nairi Medical Center branch office and ATM
Armenia, 0015, Yerevan
Paronyan St., 21 Building (in the territory of the bank)
(Kentron adm. district)
Mon Tue Wed Thu Fri (09:00-18:00)
Nork-Marash branch office and ATM
Armenia, Yerevan
Nork, 8th St., 1 Building (in the territory of the bank)
(Nork-Marash adm. district)
Mon Tue Wed Thu Fri (09:00-18:00)
Spandaryan branch office
Armenia, 0001, Yerevan
Abovyan St., 22 Building
(Kentron adm. district)
Mon Tue Wed Thu Fri (09:00-18:00)
Sarajov branch office
Armenia, 0018, Yerevan
Tigran Metsi Ave., 25/27 Building
(Kentron adm. district)
Mon Tue Wed Thu Fri (09:00-18:00)
Zeytun branch office
Armenia, 0069, Yerevan
Davit Anhaghti St., 11/1, 11/2
(Kanaker-Zeytun adm. district)
Mon Tue Wed Thu Fri (09:00-18:00)
Khorhrdain branch office
Armenia, 0056, Yerevan
Nor Nork 1st Micro-District, 14/15 Building
(Nor Nork adm. district)
Mon Tue Wed Thu Fri (09:00-18:00)
Metaks branch office
Armenia, 0065, Yerevan
Sebastiai St., 23a Building
(Malatia-Sebastia adm. district)
Mon Tue Wed Thu Fri (09:00-18:00)
Shahumyan branch office and ATM
Armenia, 0088, Yerevan
15th District, Mazmanyan St., 5 Building
(Ajapnyak adm. district)
Mon Tue Wed Thu Fri (09:00-18:00)
Erebuni-1 branch office and ATM
Armenia, 0087, Yerevan
Titogradyan St., 14 Building
(Erebuni adm. district)
Mon Tue Wed Thu Fri (09:00-18:00)
Nubarashen branch office
Armenia, 0071, Yerevan
Nubarashen, 7th St., 2 Building
(Nubarashen adm. district)
Mon Tue Wed Thu Fri (09:00-18:00)
Sakharov branch office
Armenia, 0010, Yerevan
Nalbandyan St., 48/1 Building
(Kentron adm. district)
Mon Tue Wed Thu Fri (09:30-16:30)
Sayat-Nova branch office
Armenia, 0001, Yerevan
Sayat-Novai Ave., 29-29 Building
(Kentron adm. district)
Mon Tue Wed Thu Fri (09:30-16:30)
Tashir branch office
Armenia, 0070, Yerevan
Yervand Kochari St., 24/3 Building
(Kentron adm. district)
Mon Tue Wed Thu Fri (09:30-16:30)
Komitas branch office
Armenia, 0033, Yerevan
Komitasi Ave., 3/6 Building
(Arabkir adm. district)
Mon Tue Wed Thu Fri (09:30-16:30)
Davit Anhaght branch office
Armenia, 0069, Yerevan
Droi St., 3 Building
(Kanaker-Zeytun adm. district)
Mon Tue Wed Thu Fri (09:30-16:30)
Ashtarak branch office and ATM
Armenia, Aragatsotn Marz, Ashtarak
Nerses Ashtaraketsu Sq. (in the territory of the bank)
(Ashtarak region)
Mon Tue Wed Thu Fri (09:00-18:00)
Ararat branch office and ATM
Armenia, Ararat Marz, Ararat
Shahumyan St., 58 Building (in the territory of the bank)
(Ararat region)
Mon Tue Wed Thu Fri (09:00-18:00)
Echmiadzin branch office and ATM
Armenia, Armavir Marz, Echmiadzin
Mashtotsi St., 8 Building
(Echmiadzin region)
Mon Tue Wed Thu Fri (09:00-18:00)
Armavir branch office and ATM
Armenia, Armavir Marz, Armavir
Jivanu St., 8 Building (in the territory of the bank)
(Armavir region)
Mon Tue Wed Thu Fri (09:00-18:00)
Martuni branch office and ATM
Armenia, 1401, Gegharkunik Marz, Martuni
Garegin Nzhdehi St., 2 Building (in the territory of the bank)
(Martuni region)
Mon Tue Wed Thu Fri (09:00-18:00)
Sevan branch office and ATM
Armenia, Gegharkunik Marz, Sevan
Nairyan St., 141-3 Building
(Sevan region)
Mon Tue Wed Thu Fri (09:00-18:00)
Gavar branch office and ATM
Armenia, Gegharkunik Marz, Gavar
Kentronakan Sq., 10 Building (in the territory of the bank)
(Gavar region)
Mon Tue Wed Thu Fri (09:00-18:00)
Vanadzor branch office and ATM
Armenia, 2021, Lori Marz, Vanadzor
Tigran Metsi Ave., 59 Building (in the territory of the bank)
Mon Tue Wed Thu Fri (09:00-18:00)
Tumanyan branch office and ATM
Armenia, Lori Marz, Alaverdi
Kakhoyan St., 7 Building (in the territory of the bank)
(Tumanyan region)
Mon Tue Wed Thu Fri (09:00-18:00)
Hrazdan branch office and ATM
Armenia, Kotayk Marz, Hrazdan
Kentron District, Administration Building
(Hrazdan region)
Mon Tue Wed Thu Fri (09:00-18:00)
Hrazdan-Mikro branch office and ATM
Armenia, Kotayk Marz, Hrazdan
Mikroshrjan District, 78/12 Building (in the territory of the bank)
(Hrazdan region)
Mon Tue Wed Thu Fri (09:00-18:00)
Nairi branch office and ATM
Armenia, 2402, Kotayk Marz, Yeghvard
Yerevanyan St., 10a Building (in the territory of the bank)
(Nairi region)
Mon Tue Wed Thu Fri (09:00-18:00)
Shirak branch office and ATM
Armenia, Shirak Marz, Gyumri
Paruyr Sevaki St., 2 Building, Area 3 (in the territory of the bank)
Mon Tue Wed Thu Fri (09:00-18:00)
Goris branch office and ATM
Armenia, Syunik Marz, Goris
Mashtotsi St., 4 Building (in the territory of the bank)
(Goris region)
Mon Tue Wed Thu Fri (09:00-18:00)
Yeghegnadzor branch office and ATM
Armenia, Vayots Dzor Marz, Yeghegnadzor
Narekatsu St., 18 Building (in the territory of the bank)
(Yeghegnadzor region)
Mon Tue Wed Thu Fri (09:00-18:00)
Ijevan branch office and ATM
Armenia, Tavush Marz, Ijevan
Ankakhutyan St., 1b Building (in the territory of the bank)
(Ijevan region)
Mon Tue Wed Thu Fri (09:00-18:00)
Gyumri branch office
Armenia, 3104, Shirak Marz, Gyumri
Abovyan St., 244 Building
Mon Tue Wed Thu Fri (09:00-18:00)
Abovyan branch office
Armenia, Kotayk Marz, Abovyan
Internatsionali St., 1 Building, Structures 29, 32
(Abovyan region)
Mon Tue Wed Thu Fri (09:00-18:00)
Artashat branch office
Armenia, 0701, Ararat Marz, Artashat
Atarbekyan St., 135/2 Building
(Artashat region)
Mon Tue Wed Thu Fri (09:00-18:00)
Kumayri branch office
Armenia, Shirak Marz, Gyumri
Musayelyan St., 49 Building
Mon Tue Wed Thu Fri (09:30-16:30)
Artsakh branch office
Armenia, Nagorno-Karabakh, Stepanakert
Azatamartikneri St., 21 Building
Mon Tue Wed Thu Fri (09:00-18:00)
Automated Teller Machines (ATM)

ATM
Armenia, 0002, Yerevan
Amiryan St., 23/1 Building (in the territory of the bank)
(Kentron adm. district)
ATM
Armenia, 0002, Yerevan
Mashtotsi Ave., 42a Building (adjacent to "Cactus" restaurant)
(Kentron adm. district)
ATM
Armenia, 0010, Yerevan
Hanrapetutyan Sq., Government House 3
(Kentron adm. district)
ATM
Armenia, 0018, Yerevan
Movses Khorenatsu St., 43 Building (adjacent to "Ayrarat" fair)
(Kentron adm. district)
ATM
Armenia, 0018, Yerevan
Movses Khorenatsu St., 33 Building (in "Tashir" trade center building)
(Kentron adm. district)
ATM
Armenia, 0070, Yerevan
Alek Manukyan (Alex Manoogian) St., 11 Building (in the building of Institute of Physical Culture)
(Kentron adm. district)
ATM
Armenia, 0010, Yerevan
Vazgen Sargsyan St., 5 Building (in Court of Cassation)
(Kentron adm. district)
ATM
Armenia, 0010, Yerevan
Vazgen Sargsyan St., 7 Building (in Hakob Paronyan theatre building)
(Kentron adm. district)
ATM
Armenia, 0033, Yerevan
Kasyan St., 2 Building (from Hrachya Kochari St.)
(Arabkir adm. district)
ATM
Armenia, 0014, Yerevan
Azatutyan Ave., 24 Building (in the territory of "Beeline" service center)
(Kanaker-Zeytun adm. district)
ATM
Armenia, 0088, Yerevan
Mazmanyan St., 5/11 Building (in the territory of photo service)
(Ajapnyak adm. district)
ATM
Armenia, 0054, Yerevan
Davtashen, 3rd District, 25/1 Building (in the territory of "Beeline" service center)
(Davtashen adm. district)
ATM
Armenia, 0065, Yerevan
Sebastiai St., 23a Building (in the territory of the bank)
(Malatia-Sebastia adm. district)
ATM
Armenia, Yerevan
Andraniki St., 42 Building (in the territory of "Gor" department store)
(Malatia-Sebastia adm. district)
ATM
Armenia, Yerevan
Erebunu St., 19 Building (opposite "Yerevan City" supermarket)
(Erebuni adm. district)
ATM
Armenia, Yerevan
Nubarashen, 11th St., 15 Building
(Nubarashen adm. district)
ATM
Armenia, 0087, Yerevan
Titogradyan St., 14 Building (in "Erebouni" medical center building)
(Erebuni adm. district)
ATM
Armenia, 0056, Yerevan
Nor Nork 3rd Micro-District, Gayi Ave., 16 Building (adjacent to "Yerevan City" supermarket)
(Nor Nork adm. district)
ATM
Armenia, 0056, Yerevan
Nor Nork 1st Micro-District, Gayi Ave., 8/2 Building (in the territory of "Yelak" supermarket)
(Nor Nork adm. district)
ATM
Armenia, Yerevan
Marshal Khudyakovi St., 71 Building (opposite "Krpak" supermarket)
(Avan adm. district)
ATM
Armenia, 0078, Yerevan
Margaryan St., 6/2 Building (in the territory of Republican Institute of Reproductive Health, Perinatology, Obstetrics and Gynaecology)
(Ajapnyak adm. district)
ATM
Armenia, 0069, Yerevan
Paruyr Sevaki St., 51 Building (adjacent to Zeytun market)
(Kanaker-Zeytun adm. district)
ATM
Armenia, Yerevan
Artashisyan St., 83/6 Building
(Shengavit adm. district)
ATM
Armenia, Yerevan
Arshakunyats Ave., 24/1 Building (adjacent to building of Court of General Jurisdiction of Shengavit)
(Shengavit adm. district)
ATM
Armenia, 0014, Yerevan
Hrachya Nersisyan St., 7 Building (at the entrance of "Kanaker-Zeytun" medical center)
(Kanaker-Zeytun adm. district)
ATM
Armenia, 0005, Yerevan
Artsakhi Ave., 4 Building (adjacent to the railway station)
(Erebuni adm. district)
ATM
Armenia, Yerevan
Sebastiai St., 129/1 Building (adjacent to "Golden Cock" bistro)
(Malatia-Sebastia adm. district)
ATM
Armenia, 0006, Yerevan
Bagratunyats St., 17 Building (at the entrance of "Kaghtsrik" shop)
(Shengavit adm. district)
ATM
Armenia, 0012, Yerevan
Vahram Papazyan St., 21 Building (in the territory of "Hayr & Vordi Yeritsyanner" supermarket)
(Arabkir adm. district)
ATM
Armenia, Yerevan
Nor Nork 7th Micro-District, Hunan Avetisyan St. (opposite "Krpak" supermarket)
(Nor Nork adm. district)
ATM
Armenia, 0015, Yerevan
Paronyan St., 8 Building (at the entrance of "Evrika" supermarket)
(Kentron adm. district)
ATM
Armenia, 0001, Yerevan
Hyusisain Ave., 4 Building (in the territory of "Beeline" service center)
(Kentron adm. district)
ATM
Armenia, 0015, Yerevan
Argishtii St., 1 Building (in the territory of the municipality)
(Kentron adm. district)
ATM
Armenia, Yerevan
Zakaria Kanakertsu (Sarkavagi) St., 129/10 Building (at the entrance of "Kentron" shop)
(Kanaker-Zeytun adm. district)
ATM
Armenia, 0001, Yerevan
Sayat-Novai Ave., 6 Building
(Kentron adm. district)
ATM
Armenia, 0014, Yerevan
Aharonyan St., 2 Building (in the territory of "Armentel" CJSC)
(Kanaker-Zeytun adm. district)
ATM
Armenia, 0015, Yerevan
Argishtii St., 4/1 Building (in the territory of "Vivacell-MTS" head office)
(Kentron adm. district)
ATM
Armenia, 0009, Yerevan
Koryuni St., 12 Building (in the 9th subsidiary building of "Polytechnic")
(Kentron adm. district)
ATM
Armenia, 0051, Yerevan
Komitasi Ave., 35/2 Building (in the territory of the Center of Geodesy and Cartography)
(Arabkir adm. district)
ATM
Armenia, 0019, Yerevan
Marshal Baghramyan Ave., 24/4 Building (in the territory of the National Academy of Sciences of Armenia)
(Arabkir adm. district)
ATM
Armenia, 0075, Yerevan
Muratsani St., 114 Building (in the territory of "Muratsan" children hospital)
(Erebuni adm. district)
ATM
Armenia, 0001, Yerevan
Hanrapetutyan St., 71 Building (adjacent to "Nor Zovk" supermarket)
(Kentron adm. district)
ATM
Armenia, 0082, Yerevan
Tsitsernakaberd Highway, 3 Building (in the territory of "Dalma Garden Mall" trade center)
(Kentron adm. district)
ATM
Armenia, 0025, Yerevan
Abovyan St., 48 Building (opposite "Armenia" supermarket)
(Kentron adm. district)
ATM
Armenia, 0061, Yerevan
Arshakunyats Ave., 63 Building (opposite the building of Criminal-Executive Department)
(Shengavit adm. district)
ATM
Armenia, 0052, Yerevan
Fanarjyan St., 76 Building (in the entrance hall of Fanarjyan National Oncological Center)
(Kanaker-Zeytun adm. district)
ATM
Armenia, 0015, Yerevan
Mashtotsi Ave., 5a Building (adjacent to "Roberto" shop)
(Kentron adm. district)
ATM
Armenia, Ararat Marz, Artashat
Ogostosi Ksanereki St., 58a Building (in the territory of "Partez" supermarket)
(Artashat region)
ATM
Armenia, Ararat Marz, Artashat
Ogostosi Ksanereki St., 19 Building (in the territory of "Vivaro" totalizator)
(Artashat region)
ATM
Armenia, 1804, Lori Marz, Spitak
Alek Manukyan (Alex Manoogian) St., 5 Building (in the territory of "Danielyan" supermarket)
(Spitak region)
ATM
Armenia, Kotayk Marz, Abovyan
Hanrapetutyan Ave., 11 Building (in the territory of the shoe shop)
(Abovyan region)
ATM
Armenia, 2310, Kotayk Marz, Tsaghkadzor
Orbeli Yeghbayrneri St., 20 Building (in the territory of "Kecharis" hotel)
(Hrazdan region)
ATM
Armenia, Kotayk Marz, Hrazdan
Yerevanyan St., 4/5 Building (in the territory of the bank)
(Hrazdan region)
ATM
Armenia, Shirak Marz, Gyumri
Vardanants Sq., 1 Building (in the territory of the bank)
ATM
Armenia, Shirak Marz, Gyumri
Garegin Nzhdehi St., 49/50 Building (adjacent to Marzpetaran building)
ATM
Armenia, Nagorno-Karabakh, Stepanakert
Azatamartikneri St., 21 Building (in the territory of the bank)


http://www.spyur.am/en/companies/armeconombank/974

Share information