Useful address » Entreprise
Ref ID: 3OB2016/1661

|

Posted On: 08-12-2016

|

Updated on: 08-12-2016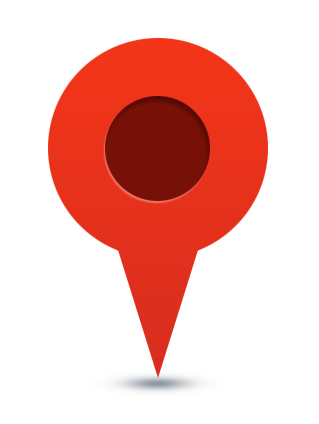 See on Map
Banks
Vazgen Sargsyan St., 26/1 , 0010, Yerevan
Armenia / Yerevan / Kentron
Arthur Hakobyan
Executive Director +374-10-511212 +374-10-511211 / inquiry service (09:30-20:00): +374-10-511200
Opening time
Mon Tue Wed Thu Fri (09:30-20:00)
Sat (10:00-14:30)
Converse Bank CJSC is a 20-year-old dynamically growing bank, which offers various services for individual and legal entities.
The stable development of the Bank is due to transparent operation and reasonable policies of financial management.
The Bank's dynamic growth is provided by its highly-qualified, professional staff, thanks to which the Bank is able to quickly respond to changes happening in the market. At the same time, it continually offers new, convenient, and interesting bank services to the clients.
The number of our clients increases every year, which is a testament to the ever-improving quality, convenience, and reliability of the services rendered by the Bank.
The quality, diversity, accessibility and dependability of our services, as well as our constant strife to demonstrate a personal approach to each and every client, allow us to state that we are a Bank for everyone.
Our mission
Offering constantly modernized, simple, and interesting products and trustworthy financial solutions, we strive to provide our clients with a more profitable economic result. We consider our basis to be the level of profit guarantee acceptable for our stockholders and investors.
It is our main goal
To become a first choice Bank for each and every citizen of Armenia. A Bank which offers various quality, convenient, modern, simple, and easy-to-understand financial tools and services, using values of reliability, convenience, transparency, and dependability as our foundation.



Activities
Finance
Banking Services
Acceptance of Deposits
Bank Card Services
Bank Guarantees
Banking Services for Automobile Shops Selling on Credit
Banking Services for Furniture Shops Selling on Credit
Banking Services for Individuals and Legal Entities (Universal Banking Services)
Cash Collection
Check Operations
Issuance and Maintenance of Documentary Letters of Credit
Mobile Banking
Opening and Maintenance of Unallocated Bullion Accounts in Gold
Opening and Management of Bank Accounts for Individuals and Legal Entities
Providing Safe Deposit Boxes
Sale: Gold Bullions
Lending/Crediting
Business Loans: Secured by Finished Products
Business Loans for Agribusiness
Business Loans for Agricultural Development
Business Loans for Farming
Business Loans for First-Time Entrepreneurs
Business Loans for Medium Business
Business Loans for Purchase of Medical Equipment
Business Loans for Real Estate Renovation/Reconstruction
Business Loans for Small Business
Loans: Commercial
Loans: Consumer
Loans: Mortgage, for Real Estate Purchase
Loans: Secured by Gold Jewelry
Loans: Secured by Material Values
Loans: Secured by Motor Vehicles
Loans: Secured by Real Estate
Loans: Secured by Securities
Loans for Car Purchase
Loans for Real Estate Renovation/Reconstruction
Loans for Students (Student Loans)
Overdraft Services
Securities Transactions
Purchase and Sale: Checks
Purchase and Sale: Government Bonds
Trade Operations with Securities
Various Financial Services
Acceptance of Community Charges
Cash Collection Services
Dealing
Factoring
Financial Agent Services
Leasing
Money Transfers
Services
Consulting
Trade in Non-Food Products
Trade in Various Non-Food Products
Security Tokens (Internet/Online Banking User Authentication Systems Using Personal Hardware Devices) (trade) (import and selling)
Services
Branches


Yerevan
| Community | Description | Address | Phone | branches_working_hours |
| --- | --- | --- | --- | --- |
| Arabkir | "Central" branch | 49 Komitas | +37410 511 200 | Monday - Friday 9:30 - 17:00 Saturday 10:00 - 14:30 |
| Arabkir | "PostBank 19" branch | 23 Baghramyan | +374 10 514619 | Monday - Friday 08:00 - 18:30 Saturday 08:00 - 17:30 |
| Avan | "Avan" branch | 161/2 Khudiakov | +374 10 511277, 614472, 614423 | Monday - Friday 9:30 - 17:00 Saturday 10:00 - 14:30 |
| Davtashen | "Davtashen" branch | 18/6 section, 3rd district | +374 10 511 211 | Monday - Friday 9:30 - 17:00 Saturday 10:00 - 14:30 |
| Erebuni | "Erebuni" branch | 11 Erebuni | +374 10 430457, 430458 | Monday - Friday 9:30 - 17:00 Saturday 10:00 - 14:30 |
| Kentron | "Moskovyan" branch | 39/12 Mashtots ave. | +374 10 521528 | Monday - Friday 9:30 - 17:00 Saturday 10:00 - 14:30 |
| Kentron | "Kilikia" branch | 4/1 Kajaznuni | +374 10 551359 | Monday - Friday 9:30 - 17:00 Saturday 10:00 - 14:30 |
| Kentron | "Sayat-Nova" branch | 19 Sayat-Nova | +37410 511 200 | Monday - Friday 9:30 - 17:00 Saturday 10:00 - 14:30 |
| Kentron | Head office | Republic Square, 26/1 Vazgen Sargsyan | +37410 511 200 | Monday - Friday 9:30 - 19:00 Saturday 10:00 - 14:30 |
| Malatia | "Zvartnots Airport" branch | 42 Zvartnots, IA Departure | +374 10 493197, 493198 | 24 hours |
| Malatia | "Aviation" branch | 42 Zvartnots, Arrivals | +374 10 493197 | 24 hours |
| Nor-Norq | "Nor Norq" branch | 10/6 Gai ave. | +37410 511 200 | Monday - Friday 9:30 - 17:00 Saturday 10:00 - 14:30 |
| Qanaqer-Zeytun | "Zeytun" Branch | 14/7 Rubinyants | +37410 511 200 | Monday - Friday 9:30 - 17:00 Saturday 10:00 - 14:30 |
| Shengavit | "Araratyan" branch | 13 Bagratunyats, 111 | +374 10 465007, 424495 | Monday - Friday 9:30 - 17:00 Saturday 10:00 - 14:30 |
Aragatsotn
| Community | Description | Address | Phone | branches_working_hours |
| --- | --- | --- | --- | --- |
| Ashtarak | "Ashtarak" branch | 1 Sisakyan | +374 232 36911, +374 232 36922 | Monday - Friday 9:30 - 17:00 Saturday 10:00 - 14:30 |
Ararat
| Community | Description | Address | Phone | branches_working_hours |
| --- | --- | --- | --- | --- |
| Artashat | "Artashat" branch | 43-23 Ogostos | +374 235 22499, 22478 | Monday - Friday 9:30 - 17:00 Saturday 10:00 - 14:30 |
Armavir
| Community | Description | Address | Phone | branches_working_hours |
| --- | --- | --- | --- | --- |
| Armavir | "Armavir" branch | 46 Shahumyan | +374 237 22273 | Monday - Friday 9:30 - 17:00 Saturday 10:00 - 14:30 |
| Metsamor urban community | "Metsamor" branch | ground floor, City Hall | +374 237 32070, +374 10 281833 | Monday - Friday 9:30 - 17:00 Saturday 10:00 - 14:30 |
| Vagharshapat urban community | "Ejmiatsin" branch | 69/90 Mashtots | +374 231 52093, 52088, 52089, 52087 | Monday - Friday 9:30 - 17:00 Saturday 10:00 - 14:30 |
Gegharkunik
| Community | Description | Address | Phone | branches_working_hours |
| --- | --- | --- | --- | --- |
| Sevan | "Sevan" branch | 155, 2 Nairyan | +374 261 20162, 20165, 22376 | Monday - Friday 9:30 - 17:00 Saturday 10:00 - 14:30 |
Kotayk
| Community | Description | Address | Phone | branches_working_hours |
| --- | --- | --- | --- | --- |
| Abovyan | "Abovyan" branch | 8 Sahmanadrutyan Hraparak | +374 222 33080, 22025, 22035, 20690 | Monday - Friday 9:30 - 17:00 Saturday 10:00 - 14:30 |
| Charentsavan | "Charentsavan" branch | 21 Khanjyan | +374 226 41597 | Monday - Friday 9:30 - 17:00 Saturday 10:00 - 14:30 |
| Hrazdan | "Hrazdan" branch | ground floor, 104 Baghramyan (Micro district) | +374 223 34709, 24707 | Monday - Friday 9:30 - 17:00 Saturday 10:00 - 14:30 |
| Kotayq | "Avan -1" branch | On the right side of the Yerevan-Sevan roadway, at "Global Motors" auto salon | +374 10 511 211 (1477) | Monday - Friday 10:30 - 17:00 Saturday 10:00 - 14:45 |
| Nor Hajn | "Nor Hachn" branch | 8 Charents | +374 224 43810, 43840, 43830, 43850 | Monday - Friday 9:30 - 17:00 Saturday 10:00 - 14:30 |
| Verin Ptghni | "Kotayq" Branch | Yerevan Abovyan roadway 5 | +374 10 511211 | Monday - Friday 9:30 - 17:00 Saturday 10:00 - 14:30 |
Lori
| Community | Description | Address | Phone | branches_working_hours |
| --- | --- | --- | --- | --- |
| Vanadzor | "Lori" branch | 54 G. Lusavorich | +374 322 42912, 42118 | Monday - Friday 9:30 - 17:00 Saturday 10:00 - 14:30 |
| Vanadzor | "Vanadzor" branch | 40 G. Lusavorich | +374 322 42910, 41258 | Monday - Friday 9:30 - 17:00 Saturday 10:00 - 14:30 |
NKR
| Community | Description | Address | Phone | branches_working_hours |
| --- | --- | --- | --- | --- |
| Stepanakert | "Stepanakert" branch | 25/2 V. Sargsyan | +374 47 975277 | Monday - Friday 9:30 - 17:00 Saturday 10:00 - 14:30 |
Shirak
| Community | Description | Address | Phone | branches_working_hours |
| --- | --- | --- | --- | --- |
| Gyumri | "Kumayri" branch | 46a Kh. Hayrik | +374 312 49606, 49605, 49607, 49608 | Monday - Friday 9:30 - 17:00 Saturday 10:00 - 14:30 |
| Gyumri | "Shirak" branch | Airport Lounge | +374 312 35605 | Monday - Friday 9:30 - 17:00 Saturday 10:00 - 14:30 |
| Gyumri | "Gyumri" branch | 4b G. Nzhdeh | +374 312 42095, 41794 | Monday - Friday 9:30 - 17:00 Saturday 10:00 - 14:30 |
Syunik
| Community | Description | Address | Phone | branches_working_hours |
| --- | --- | --- | --- | --- |
| Kapan city | "Kapan" branch | 1/2 Tumanyan | +374 285 20058, 20068, 20078 | Monday - Friday 9:30 - 17:00 Saturday 10:00 - 14:30 |
Tavush
| Community | Description | Address | Phone | branches_working_hours |
| --- | --- | --- | --- | --- |
| Dilijan | "Dilijan" branch | Myasnikyan street | +374 268 22386 | Monday - Friday 9:30 - 17:00 Saturday 10:00 - 14:30 |
| Ijevan | "Ijevan" branch | 6/1 Valans | +374 263 40844, 40899 | Monday - Friday 9:30 - 17:00 Saturday 10:00 - 14:30 |



ATMs


Yerevan
| Community | Description | Address |
| --- | --- | --- |
| Ajapnyak | Outside the building of "Prof Al" company | 1 Silikyan highway |
| Ajapnyak | Outside "Red Cross" rehabilitation center | 50-1 Ashtarak Highway |
| Ajapnyak | at "Kaiser"supermarket | 23/6 Margaryan |
| Ajapnyak | at "Yerevan City" supermarket | Shiraz 20 |
| Ajapnyak | Outside of "Emmy" florist's | 191/1 Bashinjaghyan |
| Ajapnyak | Outside military check-point, RA Ministry of Defense | 60 G. Chaush |
| Arabkir | Outside the building of "Metropoliten" | 76 Baghramyan |
| Arabkir | Outside branch of "BTA Bank" (joint ATM) | 3/6 Komitas |
| Arabkir | Outside "Central" branch | 49 Komitas |
| Arabkir | at "Yerevan City" supermarket | 60/2 Komitas |
| Arabkir | Outside "Voske Getak" shop | 2 Mamikonyants |
| Arabkir | "PostBank 19" branch | 23 Baghramyan av. |
| Arabkir | Outside "HayPost" branch | 4 Kievyan |
| Arabkir | at medical centre "Arabkir" | 30 Mamikonyants |
| Arabkir | Near the Office of "Arpa-Sevan" | 20 Vagharshyan |
| Avan | Outside "Avan" branch | 161/2 Khudiakov |
| Davtashen | Outside "Davitashen" branch | 18/6 section, 3rd district |
| Davtashen | at "Yerevan City" supermarket | 25/5 T. Petrosyan |
| Davtashen | Passport and Visa office | 17/10, 4th District |
| Erebuni | at medical centre "Erebuni" | 14 Titogradyan |
| Erebuni | at "Yerevan City" Supermarket | 18 Erebuni |
| Erebuni | at "MG" Supermarket | 113 Muratsan |
| Erebuni | Outside "Erebuni" branch | 11 Erebuni |
| Erebuni | Outside "HayPost" branch | 4 Artsakh |
| Kentron | Outside "Kilikia" branch | 4/1 Kajaznuni |
| Kentron | Outside of Armenian State Teacher's Training University | Khanjian 5 |
| Kentron | at "Hrazdan" Trade fair | 4/1 Hrazdan gorge |
| Kentron | Outside the Head Office of "Converse Bank" | Republic Square, 26/1 V. Sargsyan |
| Kentron | Outside the building of "Mega Sport" market | 40/1 Sayat-Nova |
| Kentron | Outside of Armenian State Teacher's Training University Branch | Alek Manukyan 13a |
| Kentron | On Yer. Qochar street's side | Tigran Mets str. 29A, b.97 |
| Kentron | Outside "HayPost" branch | 1 Er. Kochar |
| Kentron | Outside Opera and National Academic Theatre of Ballet | 54 Tumanyan |
| Kentron | Inside the Head Office of "Converse Bank" | Republic Square, 26/1 V. Sargsyan |
| Kentron | Inside the building of the Ministry of Diaspora | Republic Square, 3 Vazgen Sargsyan |
| Kentron | Outside the administrative building of "HayPost" | 22 Saryan |
| Kentron | at the branch of "VivaCell-MTS" | 4/1 Argishti |
| Kentron | Outside "Moskovyan" branch | 39/12 Mastots |
| Kentron | Outside "Sakharov" Business Center (joint ATM with "BTA bank") | 48/1 Nalbandyan |
| Kentron | Outside the building of "Armenergo Control" | 27 Abovyan |
| Kentron | Inside the Head Office of "Converse Bank" | Republic Square, 26/1 V. Sargsyan |
| Kentron | at the administrative building of "VivaCell-MTS" | 3 Amiryan |
| Kentron | In "Prospect Mall" | 5 Mashtots av. |
| Kentron | at YSU Central building | 1 A. Manukyan |
| Kentron | Inside the building of Ministry of Justice | V. Sargsyan 3/8 |
| Kentron | Outside "Sayat-Nova" branch | 19 Sayat-Nova |
| Malatia | at Cargo Terminal administrative building | 42 Zvartnots |
| Malatia | Outside "HayPost" branch | 78 Malatia Sebastia |
| Malatia | Outside "HayPost" branch | 27 Sebastia |
| Malatia | "Zvartnots" Int. Airports, Arrival Hall | 42 Zvartnots |
| Malatia | "Zvartnots" Int. Airports, | 42 Zvartnots |
| Malatia | "Zvartnots" Int. Airports, at "Aviation" branch | 42 Zvartnots |
| Malatia | Outside "HayPost" branch | 92 Raffi |
| Nor-Norq | at the administrative building of Ministry of Defence of RA | 5 Bagrevand |
| Nor-Norq | Outside the building of A. Shirakatsy lyceum | 35 Mikoyan |
| Nor-Norq | at "Yerevan City" supermarket | 16 Gai ave. |
| Nor-Norq | at "Euroterm" company | 5 A. Kochinyan |
| Nor-Norq | Outside "Nor Nork" branch | 10/6 Gai ave |
| Qanaqer-Zeytun | Outside "Zeytun" branch | 14/7 Rubinyants |
| Qanaqer-Zeytun | at Hospital "Izmirlyan" (S. Nerses) | 19 Blind Alley, Nersisyan |
| Qanaqer-Zeytun | Outside branch of "BTA Bank" (joint ATM) | 3 Dro |
| Qanaqer-Zeytun | Outside "HayPost" branch | 2 Azatutyan |
| Shengavit | Օutside electrical equipment shop | 270/1 Arshakunyats |
| Shengavit | Yerevan Mall, Carrefour hypermarket | 34/3 Arshakunyats str |
| Shengavit | Outside "Araratyan" branch | 13 Bagratunyants 111 |
| Shengavit | at "Yerevan City" Supermarket | 5/3 Bagratunyats |
| Shengavit | Outside Armenian-Belarusian trading house | 1A Shirak |
Aragatsotn
Ararat
Armavir
Gegharkunik
| Community | Description | Address |
| --- | --- | --- |
| Sevan | Outside "Sevan" branch | 155, 2 Nairyan |
Kotayk
| Community | Description | Address |
| --- | --- | --- |
| Abovyan | Outside "Abovyan" branch | 8 Sahmanadrutyan Hraparak |
| Arinj | Kotayk region,Arinj village | B area,1st street, number 17 |
| Arinj | Outside the auto salon of Global Motors | on the right side of Yerevan-Sevan roadway |
| Charentsavan | Outside "Charentsavan" branch | 21 Khanjyan |
| Garni | Garni, J. Alekyan 54 | Garni, J. Alekyan 54 |
| Hrazdan | Outside "Hrazdan" branch | ground floor, 104 Baghramyan (Micro district) |
| Hrazdan | Outside "Nar Push" shop | 52, 23 Ogostos |
| Nor Geghi | Outside Town Hall | 64 Yerevanyan |
| Nor Hajn | Outside "Nor Hachn" branch | 8 Charents |
| Ptghni | Paravon complex | V. Ptghni, Yerevan-Abovyan highway, building 5 |
| Ptghni | Casino, leisure and entertainment center | V. Ptghni, Yerevan-Abovyan highway, building 5 |
| Tsaghkadzor | outside the shop | 17 Kecharetsi |
Lori
NKR
| Community | Description | Address |
| --- | --- | --- |
| Stepanakert | Outside "Stepanakert" branch | 25/2 V. Sargsyan |
| Stepanakert | Outside "Karabakh Telecom" building | 23 Mamikonyan |
Shirak
Syunik
| Community | Description | Address |
| --- | --- | --- |
| Kapan city | Outside "Kapan" branch | 1/2 Tumanyan |
Tavush
| Community | Description | Address |
| --- | --- | --- |
| Dilijan | At "BEST WESTERN PARADISE HOTEL DILIJAN" | 156 st. Kamo |
| Dilijan | Outside "Dilijan" branch | 1 Myasnikyan street |
| Ijevan | Outside "Ijevan" branch | 6/1 Valans |
Vayots Dzor
Share information