Useful address » Entreprise
Ref ID: 3OW2016/1806

|

Posted On: 19-12-2016

|

Updated on: 19-12-2016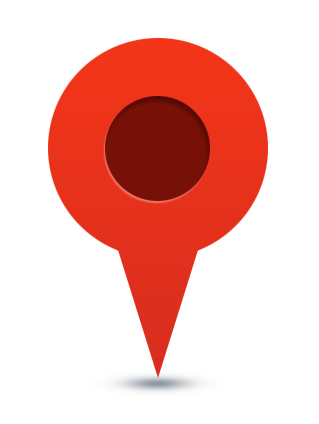 See on Map
Wine, Liquor, Cognac ...
Vayk Moz-1 District
Armenia / Vayk
David A. Zakaryan
Managing Director +374-77-045530 (mobile) , +374-98-419634 (mobile) , +374-91-045530 (mobile)
Opening time
Mon Tue Wed Thu Fri Sat Sun (09:00-18:00)
The company specializes in winemaking at Vayk Group Winery
They are also one of the largest regional producers of fresh and dry fruit, including apricots, plums, apples
Founded in 2001, Vayk Group Winery had the vision to bring to your enjoyment the best wines from southern Armenia. Located in the Arpa river valley, it is one of the oldest winemaking regions recorded in the history of humankind. In late 1990s we have established 12 hectares of vineyards with only local grape varieties including Areni and Voskehat.
The southwest facing steep rugged terrain, arid climate, well drained mineral rich soil and 250+ sunny days create the perfect terroir to grow Areni grapes that date back to this region for over 5000 years. Over the past 15 years we have vigorously experimented and created winemaking process that incorporates local and contemporary techniques with one goal, to create premium wines that will bring out the best flavors of the local grapes.
We have taken a great care to ensure sustainability of the environment, such as avoiding pesticides, using gravity irrigation, abstaining from intense agricultural techniques, preserving the terrain among other things. We also have a great responsibility to grow in harmony with the community we are part of. Our family owned winery utilizes local workforce only, we are actively involved in the community events, various festivals in the region, where our wines are well liked and appreciated.
Our team is committed to consistently deliver high quality wines that will warm the hearts of our customers. The wines are mainly sold in the local markets, bars and restaurants, but since last year we started exporting as well. We hope you will enjoy our wines and share with us your experience.
Activities
Products
Production of Wine
Wines (production) (selling)


Areni of Vayk - Red dry wine
Measure : 0.75
Region: Vayots Dzor
Wine is made from Areni grape
Areni of Vayk - Red semi-sweet wine
Measure : 0.75
Region : Vayots Dzor
Wine is made from Areni grape
Lusine - White dry wine
Measure : 0.75
Region : Vayots Dzor
Wine is made from Voskehat
Lusine - Semi-sweet wine
Measure : 0.75
Region : Vayots Dzor
Wine is made from Voskehat grape



Production of Vodka
Vodka: Apricot (production) (export and selling)


Apricot brandy - Vodka
Measure : 0.5
Region : Vayots dzor
Production of Dried Fruits
Dried Fruits (production) (selling)


Dried apples

Measure : 150
Region : Vayots Dzor
Apricot kernels
Measure : 150
Region : Vayots Dzor

Dried fruits
Type : Fruits
Measure : 200
Region : Vayots Dzor
Dried black plum, without stones
Type : Sorts Vengerica and Victoria
Measure : 200
Region : Vayots Dzor

Dried prunes, without stones
Type : Sweet sorts
Measure : 200
Region : Vayots Dzor

Dried prunes with stones
Type : Sorts Vengerica and Victoria
Measure : 200
Region : Vayots Dzor
Dried apricots,without stones
Type : Sort Yerevanskiy
Measure : 200
Region : Vayots Dzor

Dried Abricots, without stones

Type : Sort Sateni
Measure : 200
Region : Vayots Dzor

Production of Various Food Products
Alcoholic Beverages (production) (export and selling)
Alcoholic Beverages (production) (selling)
Share information