Useful address » Entreprise
Ref ID: 3OW2016/1877

|

Posted On: 27-12-2016

|

Updated on: 27-12-2016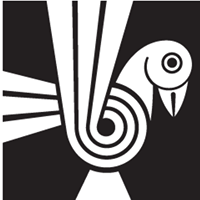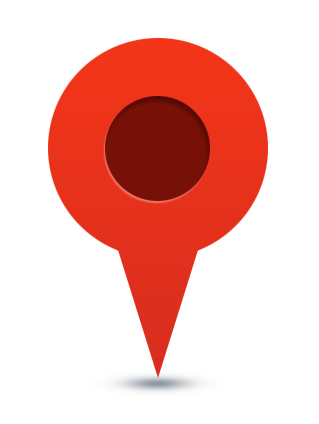 See on Map
Wine, Liquor, Cognac ...
Aghavnadzor, Vayots' Dzor
Armenia / Other
The story of Trinity Canyon Vineyards started five years ago, when three enthusiastic and determined wine aficionados decided to step into the mysterious world of wine crafting. Assisted by an equally passionate group of winegrowers and winemakers, they established a unique vineyard in the Vayots Dzor Highlands, next to the world's oldest known wine producing site dating back some 6100 years. Trinity wines are filled with faith, traditions and legends of Armenian winemakers that will always serve as a beacon for all our undertakings.


2014 -
Trinity Canyon Vineyards

2009 -
Fondation : 2009
Team

Hovakim Saghatelyan
Executive Director
Civil engineer, entrepreneur ,poet, singer, game inventor, writer… Responsible for everything else in vineyard and winery which is not in the scope of other team members.


Jean Luc Isnard
Consultant Winemaker
Jean Luc was involved in the development of Trinity Canyon concept since 2011. Jean Luc and Maria Isnard are owners and winemakers at Domain Solence in Ventoux, France. / www.solence.fr /He is consulting the team regarding the main aspects related to the vineyard management and wine making process. Jean Luc, being also the Director of Organic Winegrowers of Rhone Valley region, is delivering the concepts of organic viticulture to Trinity Canyon Vineyards.




Levon Hakobyan
Vineyard Manager
Levon joined our team when we decided to plant some authentic Armenian grape varieties from the Vayots Dzor region. Being a hereditary viticulturist, he has been using all the knowledge gained from his father and leading specialists of viticulture in Armenia. Levon has planted more than 30 Ha of vineyards in the Vayots Dzor region for some of the leading wine-making companies of Armenia and has been working as a consultant and vineyard manager since 1981.





Artem Parseghyan
Winemaker
Artem has joined the Trinity crew as a winemaker in 2013. He holds a BSc degree in Biology from Yerevan State University (Armenia) and Joint European MSc in Oenology and Viticulture from Montpellier SupAgro (France) and Geisenheim University (Germany). Artem is involved in main winemaking process and general project management assistance. ArtemCV



You can be part of it
If you are keen to have a unique experience in the cradle of wine and willing to spend some days working hard as a part of our team (manual labor in the vineyards, harvest, wine fermentation etc.), we will be happy to host you. Students with a viticulture/oenology background and others who are passionate about wine are welcome!
*For details please contact us via email.
*Spartan accommodation and healthy food will be provided by us.






Yogi
Vineyard Doggy
Yogi is the protector of our vineyards. A pureblooded Armenian Wolfhound (Gampr) is with us since 2013. The family of this dog goes deep in the history. His father Aqsum is a representative of an old "Sarmat" genetic line of gamprs and the mother is from the "Khaburi" line. Always kind with the guests if they are not uninvited.



TEAM CREDO
The most important for us is being pure-hearted and ready to accept and share knowledge and experience. As one of our team members said "open-mindedness is not a skull fracture". Same values we try to apply in our vineyards, carefully handling and taking care of our grapes, which finally reflects in our wine quality. Being on the way to complete organic viticulture and wine processing, we truly believe that only by respecting the traditions of Armenian wine crafting and moving towards most advanced winemaking technologies we can achieve our goals. Always ready for challenges and always a little bit drunk, Trinity team welcomes you!


COOPERATION


Semina Consulting We started to work with Semina in 2014. Perfect working environment, professional staff and all the necessary equipment gave us the opportunity to craft our wine the way we want.

Maran Winery

Maran Winery supported us in the very beginning of our endeavor. Special thanks to Frunz Harutyunyan, the winemaker of Maran, for participating in making of our 2013 rose and red wines.


The Vineyards
The vineyards of Trinity Canyon are located near the village of Aghavnadzor situated in the heart of Armenia's Vayots Dzor region. The altitude of about 1300 meters, an incredible mixture of volcanic, gravelly and sandy soils together with Armenia's continental climate boasting 250 sunny days per year have created a unique terroir of Vayots Dzor where a range of impressive wine styles is created. *** Trinity's main focus is to reveal the potential of Armenian autochthone grape varieties by drawing on best organic viticulture practices. We believe that the quality of the wine starts in the vineyards and only with perfect and healthy grapes you can make your best wine. Minimal use of organic pesticides, meticulous pruning and canopy management together with maintaining low and concentrated yield allow us to uncover the potential of Armenian cultivars and to create wines of desired quality. Vineyards of Areni, which is the main grape variety growing in Vayots Dzor, are divided into 3 plots, planted in 2003, 2009 and 2013 respectively. All vines are own rooted with Double Goyot pruning system. At most our Areni yields about four tonnes per hectare. Only with such a low yield we are able to get maximal concentration of the berries and highest extraction during the vinification. Silky, powerful, with refreshing acidity - Areni never stops to astonish us! Voskehat (Khach Kharji), although one of the most prominent white grape varieties of Armenia, was a discovery for us. We started to experiment with this cultivar in 2014 trying to use it for our ancestral line of wines made in karases (ancient Armenian terracotta vessels). Voskehat has incredibly complex aromatic profile with astonishing fruity and flowery aromas and vivid acidity, which allows it to be used for different wine styles - from light and crisp classic whites to bold skin macerated orange wines. *** In 2013 a small plot of Trinity Vineyards was planted with international grape varieties, including Syrah, Cabernet Sauvignon, Merlot and Chardonnay. This initiative, unique in the region, was undertaken to understand the terroir of Vayots Dzor and the affinity of different cultivars to our soil and climate conditions.


Wines



Share information