Useful address » Entreprise
Ref ID: 3ON2016/432

|

Posted On: 07-10-2016

|

Updated on: 07-10-2016

Beeline Armenia Telephone Company - Sales and Service Offices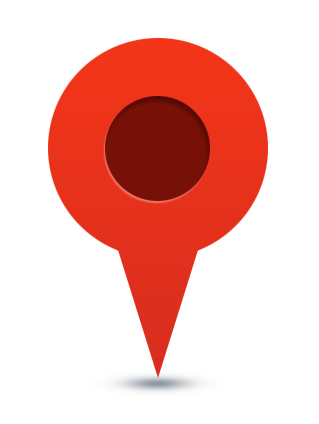 See on Map
Communications
Aharonyan Street, 2
Armenia / Yerevan / Kanaker-Zeytoun
Andrey Pyatakhin
General Manager
Opening time
Mon Tue Wed Thu Fri (09:00-18:00)
«Armenia Telephone Company» CJSC (trademark Beeline) is the largest telecommunication company in Armenia. The Company was established in March 1995 by the decision of the Ministry of Communications jointly with the American Company "Trans-World Telecom".

Since November 3, 2006 «ArmenTel» CJSC is a member of «VimpelCom Ltd.» Group of companies, which is one of the world's largest integrated communication operator.

«ArmenTel» provides services of GSM 900/1800 and 3G (UMTS) standard mobile communication, fixed telephony as well as Internet access based on CDMA and ADSL technologies under Beeline brand on the whole territory of Armenia.
Since 2007 «ArmenTel» has been consistently developing broadband internet access services by ADSL technology - Hi-Line, and in March, 2012 the company brought into commercial operation Internet access service by FTTB technology - Hi-Line Optic, the inhabitants of the city Gyumri were the first to whom the service became available. In 2008 «ArmenTel» became the first Armenian mobile operator to launch 3G network. Beeline 3G network covers more than one hundred and fifty Armenian settlements with population of more than 2,9 million. Mobile internet becomes popular day by day: during the last 3 years mobile internet traffic increased 291 times.
The company provides a wide range of services for corporate customers. In particular, for corporate problems solution «ArmenTel» CJSC offers the companies to create data transfer corporate networks, using reliable Beeline CDN infrastructure with capacity of 1Gbit/sec.

As of the end of 2013 Yerevan urban telephone network was digitized for 100%. The countrywide digitalization index is 86%.
According to 2014 2nd quarter results the number of Beeline mobile network subscribers reached 700 thousand.
«ArmenTel» CJSC (Beeline trademark) is part of «VimpelCom» group. «VimpelCom» is one of the world's largest integrated telecommunications services operators, which includes communication companies, providing voice communication and data transfer services on the basis of a wide range of wireless and fixed communications, as well as broadband Internet access in Russia, Ukraine, Kazakhstan, Uzbekistan, Tajikistan, Armenia, Georgia , Kyrgyzstan, Cambodia, Laos, Algeria, Bangladesh, Pakistan, Zimbabwe, Italy and Canada.

«VimpelCom» provides services around the world, on the territories with a total population of about 739 million people. «VimpelCom Ltd.» Group of companies provide services under the brands «Beeline», «Kyivstar», «djuice», «Wind», «Infostrada», «Mobilink», «Leo», «Banglalink», «Telecel» and «Djezzy» . As of June 30 2014 the total number of company subscribers amounted to 220 million. «VimpelCom» shares are traded on the New York Stock Exchange (NYSE) under the symbol VIP. For more information contact: www.vimpelcom.com
Activities
Communication
Fixed-Line Telephony Operators
Internet Providers
Mobile (Cellular) Telephony Operatots
Telecommunications Companies
Services
Communication
Design in the Sphere of Communication
Design of Telephone Networks
Internet Access
Internet Access
"HI-LINE" («ՀԱՅ-ԼԱՅՆ»)
Internet Access via Fiber-Optic Lines
"HI-LINE OPTIC" («ՀԱՅ-ԼԱՅՆ ՕՊՏԻԿ»)
Internet Access via Wireless Communication
On-site Internet Access
Internet Telephony
Internet Telephony via Prepaid Cards
Mobile Services
Mobile Communication Services
Mobile Telecommunications
Various Communication Services
Collect Calling Services: at the Expense of Subscribers of United States of America
Router Administration
Telephone Services
Telephone Switch Administration
Information
Providing Information by Telephone
Providing Information on Area Codes by Telephone
Providing Information on Companies and Organizations of Armenia via Call Center
Services
Repair, Servicing, Upgrading and Installation of Equipment, Supplies, Structures and Engineering Networks (Systems)
Installation Services: Telephones
Technical Support: Data Transmission Systems for Fixed-Line Telephone Operators
Trade in Non-Food Products
Trade in Various Non-Food Products
Telephones: Mobile (Cellular) (trade) (selling)
Telephones: Mobile (Cellular) - Smart Phones (trade) (selling)
Customer Services
Sales and Service Offices
Azatutyan Avenue
Armenia, 0014, Yerevan
Azatutyan Avenue, 24/1 Building
Kanaker-Zeytun adm. district
Mon Tue Wed Thu Fri 09:00-20:00
Sat 09:00-18:00
Oganovi Street
Armenia, 0034, Yerevan
Oganovi Street, 50/3 Building
Malatia-Sebastia adm. district
Mon Tue Wed Thu Fri 09:00-19:00
Sat 09:00-18:00
Hyusisain Avenue
Armenia, 0001, Yerevan
Hyusisain Avenue, 4 Building
Kentron adm. district
Mon Tue Wed Thu Fri Sat Sun 10:00-00:00
Raffu Street
Armenia, 0004, Yerevan
Raffu Street, 15/1 Building
Malatia-Sebastia adm. district
Mon Tue Wed Thu Fri 09:00-19:00
Sat Sun 09:00-18:00
Davtashen, 3rd District
Armenia, 0054, Yerevan
Davtashen, 3rd District, 25/1 Building
Davtashen adm. district
Mon Tue Wed Thu Fri 09:00-20:00
Sat 09:00-18:00
Titogradyan Street
Armenia, 0087, Yerevan
Titogradyan Street, 13/1 Building
Erebuni adm. district
Mon Tue Wed Thu Fri 09:00-18:00
Tigran Metsi 25/27
Armenia, 0018, Yerevan
Tigran Metsi Avenue, 25/27 Building
Kentron adm. district
Mon Tue Wed Thu Fri 09:00-20:00
Sat Sun 09:00-18:00
Samvel Safaryan Street
Armenia, 0056, Yerevan
Nor Nork 1st Micro-District, Samvel Safaryan Street, 5 Building
Nor Nork adm. district
Mon Tue Wed Thu Fri 09:00-20:00
Sat Sun 09:00-18:00
Komitasi 41
Armenia, Yerevan
Komitasi Avenue, 41 Area
Arabkir adm. district
Mon Tue Wed Thu Fri 09:00-20:00
Sat Sun 09:00-18:00
Nubarashen, 6th Street
Armenia, 0071, Yerevan
Nubarashen, 6th Street, 22/1 Building
Erebuni adm. district
Mon Tue Wed Thu Fri 09:00-18:00
Komitasi 56
Armenia, 0014, Yerevan
Komitasi Avenue, 56 Building
Arabkir adm. district
Mon Tue Wed Thu Fri 09:00-20:00
Sat 09:00-18:00
Artashisyan Street
Armenia, 0086, Yerevan
Artashisyan Street, 85/14 Building
Shengavit adm. district
Mon Tue Wed Thu Fri Sat 09:00-18:00
Koryuni Street
Armenia, 0025, Yerevan
Koryuni Street, 7 Building
Kentron adm. district
Mon Tue Wed Thu Fri Sat 09:00-18:00
Paruyr Sevaki Street
Armenia, 0069, Yerevan
Paruyr Sevaki Street, 51 Building
Kanaker-Zeytun adm. district
Mon Tue Wed Thu Fri 09:00-20:00
Sat Sun 09:00-18:00
Zakaria Kanakertsu Sarkavagi Street
Armenia, 0091, Yerevan
Zakaria Kanakertsu Sarkavagi Street, 129/6 Building
Kanaker-Zeytun adm. district
Mon Tue Wed Thu Fri 09:00-18:00
Kochinyan Street
Armenia, Yerevan
Kochinyan Street, 9/4 Building
Nor Nork adm. district
Mon Tue Wed Thu Fri Sat 09:00-18:00
Tsovakal Isakovi Avenue
Armenia, 0082, Yerevan
Tsovakal Isakovi Avenue, 3/7 Building
Kentron adm. district
Mon Tue Wed Thu Fri 09:00-18:00
Erebunu Street
Armenia, 0041, Yerevan
Erebunu Street, 18/5 Building
Erebuni adm. district
Mon Tue Wed Thu Fri 09:00-20:00
Sat 09:00-18:00
Bashinjaghyan Street
Armenia, 0078, Yerevan
Bashinjaghyan Street, 191/3 Building
Ajapnyak adm. district
Mon Tue Wed Thu Fri 09:00-20:00
Sat 09:00-18:00
Avan, Isahakyan District
Armenia, 0060, Yerevan
Avan, Isahakyan District, 1b/1 Building
Avan adm. district
Mon Tue Wed Thu Fri 09:00-20:00
Sat 09:00-18:00
Bagratunyats Street
Armenia, 0046, Yerevan
Bagratunyats Street, 18 Building
Shengavit adm. district
Mon Tue Wed Thu Fri 09:00-20:00
Sat Sun 09:00-18:00
Amiryan Street
Armenia, 0010, Yerevan
Amiryan Street, 3 Building
Kentron adm. district
Mon Tue Wed Thu Fri Sat Sun 10:00-00:00
Arshakunyats Avenue
Armenia, 0026, Yerevan
Arshakunyats Avenue, 34/3 Building
Shengavit adm. district
Mon Tue Wed Thu Fri Sat Sun 00:00-21:00
Tigran Metsi 65-66
Armenia, Yerevan
Tigran Metsi Avenue, 65-66 Area, №71
Erebuni adm. district
Mon Tue Wed Thu Fri Sat 09:00-18:00
Tarontsu Street
Armenia, 0055, Yerevan
Tarontsu Street, 11/5 Building
Shengavit adm. district
Mon Tue Wed Thu Fri 09:00-18:00
Artem Mikoyan Street
Armenia, 0079, Yerevan
Artem Mikoyan Street, 15/3 Building
Nor Nork adm. district
Mon Tue Wed Thu Fri 09:00-18:00
Echmiadzin, Mashtotsi Avenue
Armenia, 1101, Armavir Marz, Echmiadzin
Mashtotsi Street, 4 Building
Echmiadzin region
Mon Tue Wed Thu Fri 09:00-19:00
Sat 09:00-18:00
Abovyan, Hatisi Street
Armenia, Kotayk Marz, Abovyan
Hatisi Street, 1/12 Building
Abovyan region
Mon Tue Wed Thu Fri Sat 09:00-18:00
Abovyan, Hanrapetutyan Avenue
Armenia, 2202, Kotayk Marz, Abovyan
Hanrapetutyan Avenue, 22/12/1 Building
Abovyan region
Mon Tue Wed Thu Fri Sat 09:00-18:00
Alaverdi
Armenia, 1702, Lori Marz, Alaverdi
Marshal Khudyakovi Street, 2 Building
Tumanyan region
Mon Tue Wed Thu Fri 09:00-18:00
Akhuryan village
Armenia, 2601, Shirak Marz, Akhuryan village
Akhuryani Highway
Akhuryan region
Mon Tue Wed Thu Fri 09:00-18:00
Amasia village
Armenia, 0912, Armavir Marz, Amasia village
Armavir region
Mon Tue Wed Thu Fri 09:00-18:00
Ashotsk village
Armenia, 2801, Shirak Marz, Ashotsk village
Ashotsk region
Mon Tue Wed Thu Fri 09:00-18:00
Ashtarak
Armenia, Aragatsotn Marz, Ashtarak
Sisakyan Street, 1 Building
Ashtarak region
Mon Tue Wed Thu Fri 09:00-18:00
Aparan
Armenia, 0301, Aragatsotn Marz, Aparan
Marshal Baghramyan Street, 53 Building
Aparan region
Mon Tue Wed Thu Fri 09:00-18:00
Tsaghkahovit village
Armenia, Aragatsotn Marz, Tsaghkahovit village
Hoktemberyan Street, 4/2 Building
Aragats region
Mon Tue Wed Thu Fri 09:00-18:00
Ararat
Armenia, 0602, Ararat Marz, Ararat
Aghbyur Serobi Street, 10 Building
Ararat region
Mon Tue Wed Thu Fri 09:00-18:00
Artik
Armenia, 3002, Shirak Marz, Artik
Abovyan Street, 1/1 Building
Artik region
Mon Tue Wed Thu Fri 09:00-18:00
Armavir, Hanrapetutyan 12/19
Armenia, 0901, Armavir Marz, Armavir
Hanrapetutyan Street, 12/19 Building
Armavir region
Mon Tue Wed Thu Fri 09:00-18:00
Sat 10:00-18:00
Armavir, Hanrapetutyan 30
Armenia, 0903, Armavir Marz, Armavir
Hanrapetutyan Street, 30 Building
Armavir region
Mon Tue Wed Thu Fri Sat 09:00-18:00
Artashat

Armenia, 0706, Ararat Marz, Artashat
Ogostosi Ksanereki Street, 97 Building
Artashat region
Mon Tue Wed Thu Fri 09:00-19:00
Sat 09:00-18:00
Berd
Armenia, 4201, Tavush Marz, Berd
Mashtotsi Street, 90a Building
Berd region
Mon Tue Wed Thu Fri 09:00-18:00
Garni village
Armenia, 2215, Kotayk Marz, Garni village
G. Marzpetunu Street, 26/1 Building
Abovyan region
Mon Tue Wed Thu Fri 09:00-18:00
Gavar
Armenia, 1201, Gegharkunik Marz, Gavar
Zoravar Andraniki Street, 54 Building
Gavar region
Mon Tue Wed Thu Fri Sat 09:00-18:00
Gyumri, Gorku Street
Armenia, 3102, Shirak Marz, Gyumri
Gorku Street, 65 Building
Mon Tue Wed Thu Fri 09:00-19:00
Sat 09:00-18:00
Gyumri, Sevaki Street
Armenia, Shirak Marz, Gyumri
Sevaki Street, 8/3 Building
Mon Tue Wed Thu Fri 09:00-18:00
Gyumri, Shahumyan Street
Armenia, 3116, Shirak Marz, Gyumri
Shahumyan Street, 185 Building
Mon Tue Wed Thu Fri 09:00-18:00
Sat 10:00-18:00
Goris
Armenia, Syunik Marz, Goris
Ankakhutyan Street, 19 Building
Goris region
Mon Tue Wed Thu Fri 09:00-18:00
Dilijan
Armenia, 3901, Tavush Marz, Dilijan
Myasnikyan Street, 53/4 Building
Dilijan region
Mon Tue Wed Thu Fri 09:00-18:00
Yeghegnadzor
Armenia, 3601, Vayots Dzor Marz, Yeghegnadzor
Sevaki Street, 2/4 Building
Yeghegnadzor region
Mon Tue Wed Thu Fri Sat 09:00-18:00
Yeghvard
Armenia, 2401, Kotayk Marz, Yeghvard
Yerevanyan Street, 3 Building
Nairi region
Mon Tue Wed Thu Fri 09:00-18:00
Talin
Armenia, 0501, Aragatsotn Marz, Talin
Shahumyan Street, 1 Building
Talin region
Mon Tue Wed Thu Fri 09:00-18:00
Ijevan
Armenia, 4001, Tavush Marz, Ijevan
Yerevanyan Street, 60/1-2 Building
Ijevan region
Mon Tue Wed Thu Fri 09:00-18:00
Kapan
Armenia, 3301, Syunik Marz, Kapan
Tumanyan Street, 2 Building
Kapan region
Mon Tue Wed Thu Fri Sat 09:00-18:00
Hrazdan, Zoravar Andraniki Avenue
Armenia, 2302, Kotayk Marz, Hrazdan
Zoravar Andraniki Avenue, 154 Building
Hrazdan region
Mon Tue Wed Thu Fri Sat 09:00-18:00
Hrazdan, Kentron District
Armenia, 2301, Kotayk Marz, Hrazdan
Kentron District
Hrazdan region
Mon Tue Wed Thu Fri 09:00-18:00
Chambarak
Armenia, Gegharkunik Marz, Chambarak
Septemberi Ksanmeki Street, 5/3 Building
Chambarak region
Mon Tue Wed Thu Fri 09:00-18:00
Masis
Armenia, Ararat Marz, Masis
Kentronakan Sq., 17/1 Area
Masis region
Mon Tue Wed Thu Fri Sat 09:00-18:00
Maralik
Armenia, 2901, Shirak Marz, Maralik
Gortsaranain Street
Ani region
Mon Tue Wed Thu Fri 09:00-18:00
Martuni
Armenia, 1402, Gegharkunik Marz, Martuni
Vardan Mamikonyan Street, 11 Building
Martuni region
Mon Tue Wed Thu Fri 09:00-18:00
Meghri
Armenia, Syunik Marz, Meghri
Hraparaki Street, 1 Building, №1
Meghri region
Mon Tue Wed Thu Fri 09:00-18:00
Myasnikyan village
Armenia, 1008, Armavir Marz, Myasnikyan village
Shahumyan Street, 2 Building
Baghramyan region
Mon Tue Wed Thu Fri 09:00-18:00
Noyemberyan
Armenia, 4101, Tavush Marz, Noyemberyan
Barekamutyan Street, 2 Building
Noyemberyan region
Mon Tue Wed Thu Fri 09:00-18:00
Nor Hachn
Armenia, 2412, Kotayk Marz, Nor Hachn
Charentsi Street, 18 Building
Nairi region
Mon Tue Wed Thu Fri 09:00-18:00
Charentsavan
Armenia, Kotayk Marz, Charentsavan
Khanjyan Street, 6/22 Building
Hrazdan region
Mon Tue Wed Thu Fri 09:00-18:00
Jermuk, Dzakhapnyak District
Armenia, 3702, Vayots Dzor Marz, Jermuk
Dzakhapnyak District, 3/2 Building
Jermuk region
Mon Tue Wed Thu Fri 09:00-18:00
Sisian
Armenia, Syunik Marz, Sisian
Vorotani Street, 1a Building
Sisian region
Mon Tue Wed Thu Fri 09:00-18:00
Spitak
Armenia, 1803, Lori Marz, Spitak
Shahumyan Street, 5 Building
Spitak region
Mon Tue Wed Thu Fri 09:00-18:00
Stepanavan
Armenia, 1901, Lori Marz, Stepanavan
Marshal Baghramyan Street, 2b Building
Stepanavan region
Mon Tue Wed Thu Fri 09:00-18:00
Sevan
Armenia, 1501, Gegharkunik Marz, Sevan
Nairyan Street, 151/3 Building
Sevan region
Mon Tue Wed Thu Fri 09:00-18:00
Jermuk, Jermuk Highway
Armenia, 3801, Vayots Dzor Marz, Vayk
Jermuk Highway, 32/5 Building
Vayk region
Mon Tue Wed Thu Fri 09:00-18:00
Vanadzor, Tigran Metsi Avenue
Armenia, 2021, Lori Marz, Vanadzor
Tigran Metsi Avenue, 59 Building
Mon Tue Wed Thu Fri 09:00-19:00
Sat 09:00-18:00
Vanadzor, Aghayan Street
Armenia, 2012, Lori Marz, Vanadzor
Aghayan Street, 71/1 Building
Mon Tue Wed Thu Fri 09:00-18:00
Vardenis
Armenia, 1601, Gegharkunik Marz, Vardenis
Hambardzumyan Street, 2/4 Building
Vardenis region
Mon Tue Wed Thu Fri 09:00-18:00
Vedi
Armenia, 0601, Ararat Marz, Vedi
Araratyan Street, 47/1 Building
Ararat region
Mon Tue Wed Thu Fri 09:00-18:00
Tashir
Armenia, 2101, Lori Marz, Tashir
Jahukyan Street, 19 Building
Tashir region
Mon Tue Wed Thu Fri 09:00-18:00
Sales and Service Offices
Azatutyan Avenue
Armenia, 0014, Yerevan
Azatutyan Avenue, 24/1 Building
Kanaker-Zeytun adm. district
Mon Tue Wed Thu Fri 09:00-20:00
Sat 09:00-18:00
Oganovi Street
Armenia, 0034, Yerevan
Oganovi Street, 50/3 Building
Malatia-Sebastia adm. district
Mon Tue Wed Thu Fri 09:00-19:00
Sat 09:00-18:00
Hyusisain Avenue
Armenia, 0001, Yerevan
Hyusisain Avenue, 4 Building
Kentron adm. district
Mon Tue Wed Thu Fri Sat Sun 10:00-00:00
Raffu Street
Armenia, 0004, Yerevan
Raffu Street, 15/1 Building
Malatia-Sebastia adm. district
Mon Tue Wed Thu Fri 09:00-19:00
Sat Sun 09:00-18:00
Davtashen, 3rd District
Armenia, 0054, Yerevan
Davtashen, 3rd District, 25/1 Building
Davtashen adm. district
Mon Tue Wed Thu Fri 09:00-20:00
Sat 09:00-18:00
Titogradyan Street
Armenia, 0087, Yerevan
Titogradyan Street, 13/1 Building
Erebuni adm. district
Mon Tue Wed Thu Fri 09:00-18:00
Tigran Metsi 25/27
Armenia, 0018, Yerevan
Tigran Metsi Avenue, 25/27 Building
Kentron adm. district
Mon Tue Wed Thu Fri 09:00-20:00
Sat Sun 09:00-18:00
Samvel Safaryan Street
Armenia, 0056, Yerevan
Nor Nork 1st Micro-District, Samvel Safaryan Street, 5 Building
Nor Nork adm. district
Mon Tue Wed Thu Fri 09:00-20:00
Sat Sun 09:00-18:00
Komitasi 41
Armenia, Yerevan
Komitasi Avenue, 41 Area
Arabkir adm. district
Mon Tue Wed Thu Fri 09:00-20:00
Sat Sun 09:00-18:00
Nubarashen, 6th Street
Armenia, 0071, Yerevan
Nubarashen, 6th Street, 22/1 Building
Erebuni adm. district
Mon Tue Wed Thu Fri 09:00-18:00
Komitasi 56
Armenia, 0014, Yerevan
Komitasi Avenue, 56 Building
Arabkir adm. district
Mon Tue Wed Thu Fri 09:00-20:00
Sat 09:00-18:00
Artashisyan Street
Armenia, 0086, Yerevan
Artashisyan Street, 85/14 Building
Shengavit adm. district
Mon Tue Wed Thu Fri Sat 09:00-18:00
Koryuni Street
Armenia, 0025, Yerevan
Koryuni Street, 7 Building
Kentron adm. district
Mon Tue Wed Thu Fri Sat 09:00-18:00
Paruyr Sevaki Street
Armenia, 0069, Yerevan
Paruyr Sevaki Street, 51 Building
Kanaker-Zeytun adm. district
Mon Tue Wed Thu Fri 09:00-20:00
Sat Sun 09:00-18:00
Zakaria Kanakertsu Sarkavagi Street
Armenia, 0091, Yerevan
Zakaria Kanakertsu Sarkavagi Street, 129/6 Building
Kanaker-Zeytun adm. district
Mon Tue Wed Thu Fri 09:00-18:00
Kochinyan Street
Armenia, Yerevan
Kochinyan Street, 9/4 Building
Nor Nork adm. district
Mon Tue Wed Thu Fri Sat 09:00-18:00
Tsovakal Isakovi Avenue
Armenia, 0082, Yerevan
Tsovakal Isakovi Avenue, 3/7 Building
Kentron adm. district
Mon Tue Wed Thu Fri 09:00-18:00
Erebunu Street
Armenia, 0041, Yerevan
Erebunu Street, 18/5 Building
Erebuni adm. district
Mon Tue Wed Thu Fri 09:00-20:00
Sat 09:00-18:00
Bashinjaghyan Street
Armenia, 0078, Yerevan
Bashinjaghyan Street, 191/3 Building
Ajapnyak adm. district
Mon Tue Wed Thu Fri 09:00-20:00
Sat 09:00-18:00
Avan, Isahakyan District
Armenia, 0060, Yerevan
Avan, Isahakyan District, 1b/1 Building
Avan adm. district
Mon Tue Wed Thu Fri 09:00-20:00
Sat 09:00-18:00
Bagratunyats Street
Armenia, 0046, Yerevan
Bagratunyats Street, 18 Building
Shengavit adm. district
Mon Tue Wed Thu Fri 09:00-20:00
Sat Sun 09:00-18:00
Amiryan Street
Armenia, 0010, Yerevan
Amiryan Street, 3 Building
Kentron adm. district
Mon Tue Wed Thu Fri Sat Sun 10:00-00:00
Arshakunyats Avenue
Armenia, 0026, Yerevan
Arshakunyats Avenue, 34/3 Building
Shengavit adm. district
Mon Tue Wed Thu Fri Sat Sun 00:00-21:00
Tigran Metsi 65-66
Armenia, Yerevan
Tigran Metsi Avenue, 65-66 Area, №71
Erebuni adm. district
Mon Tue Wed Thu Fri Sat 09:00-18:00
Tarontsu Street
Armenia, 0055, Yerevan
Tarontsu Street, 11/5 Building
Shengavit adm. district
Mon Tue Wed Thu Fri 09:00-18:00
Artem Mikoyan Street
Armenia, 0079, Yerevan
Artem Mikoyan Street, 15/3 Building
Nor Nork adm. district
Mon Tue Wed Thu Fri 09:00-18:00
Echmiadzin, Mashtotsi Avenue
Armenia, 1101, Armavir Marz, Echmiadzin
Mashtotsi Street, 4 Building
Echmiadzin region
Mon Tue Wed Thu Fri 09:00-19:00
Sat 09:00-18:00
Abovyan, Hatisi Street
Armenia, Kotayk Marz, Abovyan
Hatisi Street, 1/12 Building
Abovyan region
Mon Tue Wed Thu Fri Sat 09:00-18:00
Abovyan, Hanrapetutyan Avenue
Armenia, 2202, Kotayk Marz, Abovyan
Hanrapetutyan Avenue, 22/12/1 Building
Abovyan region
Mon Tue Wed Thu Fri Sat 09:00-18:00
Alaverdi
Armenia, 1702, Lori Marz, Alaverdi
Marshal Khudyakovi Street, 2 Building
Tumanyan region
Mon Tue Wed Thu Fri 09:00-18:00
Akhuryan village
Armenia, 2601, Shirak Marz, Akhuryan village
Akhuryani Highway
Akhuryan region
Mon Tue Wed Thu Fri 09:00-18:00
Amasia village
Armenia, 0912, Armavir Marz, Amasia village
Armavir region
Mon Tue Wed Thu Fri 09:00-18:00
Ashotsk village
Armenia, 2801, Shirak Marz, Ashotsk village
Ashotsk region
Mon Tue Wed Thu Fri 09:00-18:00
Ashtarak
Armenia, Aragatsotn Marz, Ashtarak
Sisakyan Street, 1 Building
Ashtarak region
Mon Tue Wed Thu Fri 09:00-18:00
Aparan
Armenia, 0301, Aragatsotn Marz, Aparan
Marshal Baghramyan Street, 53 Building
Aparan region
Mon Tue Wed Thu Fri 09:00-18:00
Tsaghkahovit village
Armenia, Aragatsotn Marz, Tsaghkahovit village
Hoktemberyan Street, 4/2 Building
Aragats region
Mon Tue Wed Thu Fri 09:00-18:00
Ararat
Armenia, 0602, Ararat Marz, Ararat
Aghbyur Serobi Street, 10 Building
Ararat region
Mon Tue Wed Thu Fri 09:00-18:00
Artik
Armenia, 3002, Shirak Marz, Artik
Abovyan Street, 1/1 Building
Artik region
Mon Tue Wed Thu Fri 09:00-18:00
Armavir, Hanrapetutyan 12/19
Armenia, 0901, Armavir Marz, Armavir
Hanrapetutyan Street, 12/19 Building
Armavir region
Mon Tue Wed Thu Fri 09:00-18:00
Sat 10:00-18:00
Armavir, Hanrapetutyan 30
Armenia, 0903, Armavir Marz, Armavir
Hanrapetutyan Street, 30 Building
Armavir region
Mon Tue Wed Thu Fri Sat 09:00-18:00
Artashat

Armenia, 0706, Ararat Marz, Artashat
Ogostosi Ksanereki Street, 97 Building
Artashat region
Mon Tue Wed Thu Fri 09:00-19:00
Sat 09:00-18:00
Berd
Armenia, 4201, Tavush Marz, Berd
Mashtotsi Street, 90a Building
Berd region
Mon Tue Wed Thu Fri 09:00-18:00
Garni village
Armenia, 2215, Kotayk Marz, Garni village
G. Marzpetunu Street, 26/1 Building
Abovyan region
Mon Tue Wed Thu Fri 09:00-18:00
Gavar
Armenia, 1201, Gegharkunik Marz, Gavar
Zoravar Andraniki Street, 54 Building
Gavar region
Mon Tue Wed Thu Fri Sat 09:00-18:00
Gyumri, Gorku Street
Armenia, 3102, Shirak Marz, Gyumri
Gorku Street, 65 Building
Mon Tue Wed Thu Fri 09:00-19:00
Sat 09:00-18:00
Gyumri, Sevaki Street
Armenia, Shirak Marz, Gyumri
Sevaki Street, 8/3 Building
Mon Tue Wed Thu Fri 09:00-18:00
Gyumri, Shahumyan Street
Armenia, 3116, Shirak Marz, Gyumri
Shahumyan Street, 185 Building
Mon Tue Wed Thu Fri 09:00-18:00
Sat 10:00-18:00
Goris
Armenia, Syunik Marz, Goris
Ankakhutyan Street, 19 Building
Goris region
Mon Tue Wed Thu Fri 09:00-18:00
Dilijan
Armenia, 3901, Tavush Marz, Dilijan
Myasnikyan Street, 53/4 Building
Dilijan region
Mon Tue Wed Thu Fri 09:00-18:00
Yeghegnadzor
Armenia, 3601, Vayots Dzor Marz, Yeghegnadzor
Sevaki Street, 2/4 Building
Yeghegnadzor region
Mon Tue Wed Thu Fri Sat 09:00-18:00
Yeghvard
Armenia, 2401, Kotayk Marz, Yeghvard
Yerevanyan Street, 3 Building
Nairi region
Mon Tue Wed Thu Fri 09:00-18:00
Talin
Armenia, 0501, Aragatsotn Marz, Talin
Shahumyan Street, 1 Building
Talin region
Mon Tue Wed Thu Fri 09:00-18:00
Ijevan
Armenia, 4001, Tavush Marz, Ijevan
Yerevanyan Street, 60/1-2 Building
Ijevan region
Mon Tue Wed Thu Fri 09:00-18:00
Kapan
Armenia, 3301, Syunik Marz, Kapan
Tumanyan Street, 2 Building
Kapan region
Mon Tue Wed Thu Fri Sat 09:00-18:00
Hrazdan, Zoravar Andraniki Avenue
Armenia, 2302, Kotayk Marz, Hrazdan
Zoravar Andraniki Avenue, 154 Building
Hrazdan region
Mon Tue Wed Thu Fri Sat 09:00-18:00
Hrazdan, Kentron District
Armenia, 2301, Kotayk Marz, Hrazdan
Kentron District
Hrazdan region
Mon Tue Wed Thu Fri 09:00-18:00
Chambarak
Armenia, Gegharkunik Marz, Chambarak
Septemberi Ksanmeki Street, 5/3 Building
Chambarak region
Mon Tue Wed Thu Fri 09:00-18:00
Masis
Armenia, Ararat Marz, Masis
Kentronakan Sq., 17/1 Area
Masis region
Mon Tue Wed Thu Fri Sat 09:00-18:00
Maralik
Armenia, 2901, Shirak Marz, Maralik
Gortsaranain Street
Ani region
Mon Tue Wed Thu Fri 09:00-18:00
Martuni
Armenia, 1402, Gegharkunik Marz, Martuni
Vardan Mamikonyan Street, 11 Building
Martuni region
Mon Tue Wed Thu Fri 09:00-18:00
Meghri
Armenia, Syunik Marz, Meghri
Hraparaki Street, 1 Building, №1
Meghri region
Mon Tue Wed Thu Fri 09:00-18:00
Myasnikyan village
Armenia, 1008, Armavir Marz, Myasnikyan village
Shahumyan Street, 2 Building
Baghramyan region
Mon Tue Wed Thu Fri 09:00-18:00
Noyemberyan
Armenia, 4101, Tavush Marz, Noyemberyan
Barekamutyan Street, 2 Building
Noyemberyan region
Mon Tue Wed Thu Fri 09:00-18:00
Nor Hachn
Armenia, 2412, Kotayk Marz, Nor Hachn
Charentsi Street, 18 Building
Nairi region
Mon Tue Wed Thu Fri 09:00-18:00
Charentsavan
Armenia, Kotayk Marz, Charentsavan
Khanjyan Street, 6/22 Building
Hrazdan region
Mon Tue Wed Thu Fri 09:00-18:00
Jermuk, Dzakhapnyak District
Armenia, 3702, Vayots Dzor Marz, Jermuk
Dzakhapnyak District, 3/2 Building
Jermuk region
Mon Tue Wed Thu Fri 09:00-18:00
Sisian
Armenia, Syunik Marz, Sisian
Vorotani Street, 1a Building
Sisian region
Mon Tue Wed Thu Fri 09:00-18:00
Spitak
Armenia, 1803, Lori Marz, Spitak
Shahumyan Street, 5 Building
Spitak region
Mon Tue Wed Thu Fri 09:00-18:00
Stepanavan
Armenia, 1901, Lori Marz, Stepanavan
Marshal Baghramyan Street, 2b Building
Stepanavan region
Mon Tue Wed Thu Fri 09:00-18:00
Sevan
Armenia, 1501, Gegharkunik Marz, Sevan
Nairyan Street, 151/3 Building
Sevan region
Mon Tue Wed Thu Fri 09:00-18:00
Jermuk, Jermuk Highway
Armenia, 3801, Vayots Dzor Marz, Vayk
Jermuk Highway, 32/5 Building
Vayk region
Mon Tue Wed Thu Fri 09:00-18:00
Vanadzor, Tigran Metsi Avenue
Armenia, 2021, Lori Marz, Vanadzor
Tigran Metsi Avenue, 59 Building
Mon Tue Wed Thu Fri 09:00-19:00
Sat 09:00-18:00
Vanadzor, Aghayan Street
Armenia, 2012, Lori Marz, Vanadzor
Aghayan Street, 71/1 Building
Mon Tue Wed Thu Fri 09:00-18:00
Vardenis
Armenia, 1601, Gegharkunik Marz, Vardenis
Hambardzumyan Street, 2/4 Building
Vardenis region
Mon Tue Wed Thu Fri 09:00-18:00
Vedi
Armenia, 0601, Ararat Marz, Vedi
Araratyan Street, 47/1 Building
Ararat region
Mon Tue Wed Thu Fri 09:00-18:00
Tashir
Armenia, 2101, Lori Marz, Tashir
Jahukyan Street, 19 Building
Tashir region
Mon Tue Wed Thu Fri 09:00-18:00
Share information