Ref ID: 3HH2017/1891

|

Posted On: 10-01-2017

|

Updated on: 10-01-2017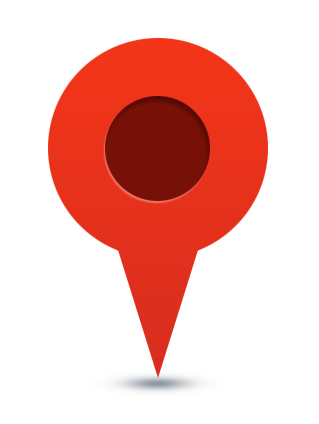 See on Map
Hotels
Vazgen Sargsyan St., 26/1 , 0010, Yerevan
Armenia / Yerevan / Kentron
Stanisav Stojcic
General Manager +374-11-221235 +374-11-221234
Opening time
Mon Tue Wed Thu Fri Sat Sun (24 hours)
Hyatt Place Yerevan is conveniently located in the center of Yerevan, just off the Republic Square, and the cultural center. The hotel features a selected range of services aimed at providing casual hospitality in a well-designed, high-tech and contemporary environment both for business and leisure guests. Hyatt Place Yerevan offers 95 spacious guestrooms and suites, all rooms offer the latest amenities and facilities catering to the needs of today's business and leisure traveller.
In addition, Hyatt Place Yerevan offers two meeting rooms, an e-room with two stations on the ground floor, complimentary high-speed Wi-Fi Internet access throughout the hotel and a fitness centre open 24-hours and equipped with the latest cardio and free weights equipment, underground free parking with 12 parking places.
The hotel also features the Lobby with 3 lounges, the Coffee to Cocktails Bar and daily complimentary hot breakfast, the Gallery, that offers Grab&Go Market with freshly prepared salads and sandwiches, coffee and variety of bottled beverages open 24 hours a day and seven days a week.
For business travelers Hyatt Place Yerevan is conveniently located in the immediate vicinity of Armenian Government and Ministry of Foreign Affairs. Also minutes away are French Embassy, Italian Embassy, and offices of various international organizations including UN, Asian Development Bank, HSBC Armenia Bank, Central Bank of Armenia, National Art Gallery and National Museum of Armenian History, Opera House.
For leisure travelers this hotel offers convenient access to many of Yerevan's most famous sights and attractions: National Art Gallery, Historical Museum, Singing Fountains, Hakob Paronyan Musical Theatre, St. Sargis Cathedral, Ararat Brandy Company, Cascade and Matenadaran.



Hotel Features
Spacious guestrooms featuring the Hyatt Grand Bed and Cozy Corner sofa-sleeper
Complimentary hotel-wide Wi-Fi Internet access
42" HDTV and Hyatt Plug Panel media centre
Stylish bathrooms with granite countertops and amenities
Free full breakfast served daily in our Guest Kitchen
24/7 Gallery Menu
Gallery Market offering freshly prepared greens and sandwiches as well as an array of tempting pastries and sweets, and bottled beverages
Coffee & Spirits Bar offering "Illy" specialty coffees, premium beer, wine and cocktails
Grab 'n Go case offers fresh sandwiches & greens from our Gallery Menu and bottled beverages
Outside Summer Terrace
E-room with 2 stations, free of charge for in-house guests
24-hour Stay Fit fitness center with Life Fitness cardio equipment
Same day dry cleaning service
Activities
Activities
Guests can recharge at our 24-hour StayFit Gym offering the most modern cardio equipment with LCD touch-screen.
If you feel like sampling some of the local activities, please let us know. We will be happy to help with tours, reservations and/or recommendations. We are here to make your visit enjoyable, productive and entertaining.
All our guests are more than welcome to apply for the services/treatments at the reception desk of the Health Centre.



Meetings + Events
Hyatt Place Yerevan is a different kind of hotel designed around you. Let us help you bring people together for meetings and events in new innovative ways. We'll make everyone feel more than welcome with spacious guestrooms featuring the plush Hyatt Grand Bed, Cozy Corner oversized sofa-sleeper, and 42" flat-panel HDTV.

You'll find outstanding facilities and services at Hyatt Place Yerevan – including free Wi-Fi throughout our rooms and meeting space – perfect for big and small corporate and executive meetings, training classes, group gatherings and even weddings.
We offer:
A dedicated event manager to manage your every last detail and to ensure that your meeting or event is a great success
426 sq. ft. / 130 sq. m, of meeting space
2 meeting rooms all offering natural daylight
All-inclusive meeting packages tailored to your specific needs, including unique food and beverage options
State of the art audio visual technology
Complimentary high-speed Wi-Fi Internet
The team at our hotel is always available to ensure everything goes exactly the way you want. Because when it does, great things happen.
Services
Dining
You'll never have to settle for anything less than a freshly made meal, an ice-cold beverage, a selection of specialty coffee and tea, or a delightful bite of your favorite dessert. Experience the convenience of our free Gallery Kitchen breakfast with your stay, the 24/7 Gallery Menu & Market and the Coffee to Cocktails Bar.
Gallery Cafe
Enjoy your lunch or dinner in a perfect atmosphere in the restaurant Gallery Cafe.
Coffee to Cocktails Bar
Coffee to Cocktails Bar offers a wide range of cocktails and wines. Bar is a perfect place to meet with your colleagues or friends.
Share information