Ref ID: 3HH2016/402

|

Posted On: 06-09-2016

|

Updated on: 06-09-2016

Golden Palace Hotel Tsakhadzor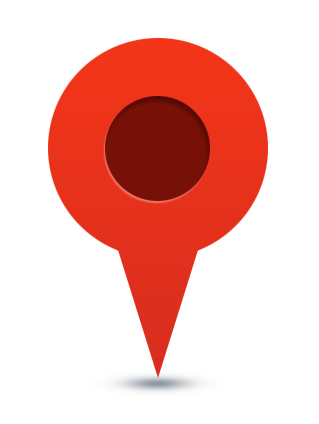 See on Map
Hotels
Tandzaghbyuri Street, 34/1
Armenia / Tsakhkadzor
Golden Palace Hotel Resort & SPA*****GL is the only Grand Deluxe hotel in Armenia , located in one of the best recreational centers of Armenia - Tsaghkadzor - 2100 meters above the sea level. The distance from the capital city Yerevan to Tsaghkadzor is 55km. The hotel owes all necessities to perfectly organize the rest, entertainment and moreover the business meetings of the guests.
Golden Palace Resort & Spa Hotel is member of Luxury group and is unique in Armenia and all region. Tsaghkadzor is the only ski resort in Armenia, one of the favourite places of tourists and local people. People who consider and call Tsaghkadzor Armenian Switzerland are quite aware of it's summer and winter advantages with sightseeings, fresh air, wonderful nature, mountains, which are really realized only when visited. . The hotel has Direct exit to ski piste, which is one of the advantages of Golden palace hotel in Tsaghkadzor. Skiers can ski to ropeway from hotel and be back to start point. Snowboarders and skiers are provided with safe and comfortable conditions, with sport items as well.
Food and Drink :

Food and drink for the test hotel. blah blah blah blah...
Activities
Meeting & events
The executive conference
Exceptional meeting facilities Professional technology support
Distinctive catering service
Conference halls of GOLDEN PALACE hotel in Tsaghkadzor are ready for business meetings and social events. The conference halls are wired for global video conferencing, wireless Internet, tele-conferencing, simultaneous interpretation equipment. On-site audio/visual specialists provide comprehensive production services to deliver complete peace of mind for every meeting planner. GOLDEN PALACE hotel in Tsaghkadzor provides outstanding catering for every event. All orders are prepared fresh on site and the catering team is ready to accommodate special requests and "off menu" items that give each function a personal touch. An experienced staff will develop creative menu plans and flexible pricing options to fit every meeting budget. Complete meeting packages are available.
Discover the ease and prestige of hosting your next meeting at the GOLDEN PALACE hotel
Grand Hall
Our largest hall "Grand Hall" is now complete. This outstanding executive facility is geared toward board meetings, business meetings, seminars, training sessions , company events and social celebration for up to 700 people and compasses 650 sq.m of outstanding space with state-of-the-art technology, full-service catering, hospitality, event planning expertise.
Conference Hall "Tsaghkadzor"
Conference Hall "Tsaghkadzor" for up to 100 people with 3 booths for simultaneous interpretation equipment. A unique place to hold meetings , turn planned projects into successful working reality by using our advanced technically equipped hall.
Meeting room "Hayk the great"
Meeting room "Hayk the Great" of GOLDEN PALACE hotel in Tsaghkadzor has undergone an exciting redesign by top designers. Fine contemporary furnishings and state-of-the-art technology have been built in to this unique facility for maximum productivity and comfort.
Meeting Room "Hayk the Small"
The meeting room "Hayk the Small", perfect to accommodate any type of meeting or work session, has a capacity of 15 up to 30 people. The conference facilities are well equipped with state-of-the-art technology to ensure each event goes smoothly. From your initial enquiry to the last guest's departure, our friendly, experienced team will be on hand to provide all the advice and practical help you need.
Services
Hotel Facilities
Check-in time 14:00 Check-out time 12:00
Billiard hall
Kid's room
Spa
Fitness centre
Swimming pool
Cigar bar
Restaurant
Lobby bar
Meeting Room "Hayk the Small"
Meeting room "Hayk the great"
Conference Hall "Tsaghkadzor"
Grand Hall
Share information