Ref ID: 3HH2018/3943

|

Posted On: 02-10-2018

|

Updated on: 02-10-2018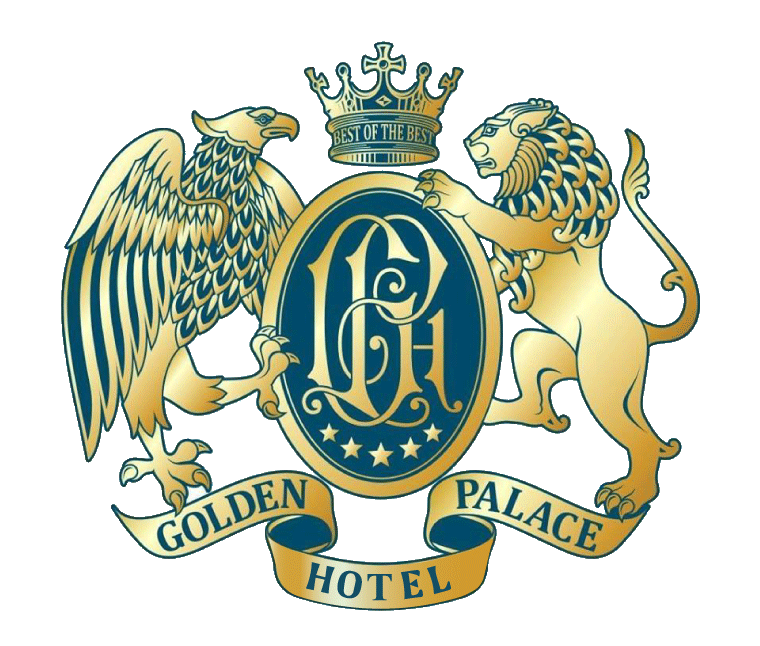 Golden Palace Boutique Hotel, Yerevan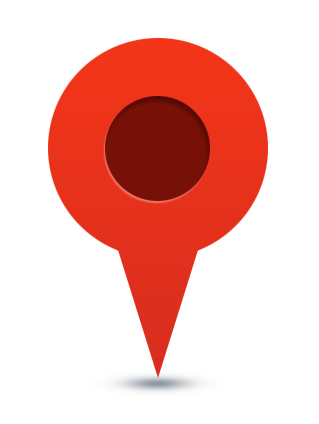 See on Map
Hotels
11 Northen Avenue, 0010, Yerevan
Armenia / Yerevan / Kentron
Golden Palace Boutique hotel is the 3 rd hotel opened by Golden Palace Hotel LLC in Armenia.The first hotel was opened on May 2005 located on 2/2 Liberty Avenue, which is now operated under the name of Radisson Blu Hotel. On March 2013 the company opened his second hotel in Tsagkhadzor- Golden Palace Hotel Resort & SPA. Golden Palace Boutique hotel started to accommodate his unique and luxury clients at the end of 2017.
Among the finest five star hotels in Yerevan, Golden Palace Boutique Hotel is situated in the very city center close to Republic Square with the unparalleled views of the modern and ancient Armenian streets. It is just a footstep from luxurious shops, restaurants and truly unique sites. Zvartnots International Airport situated 20 minutes away from the Hotel. The luxurious hotel offers an impressive range of facilities and an unrivaled standard of personal service and sheer comfort.
Ideal for business or leisure, the hotel offers Wi-Fi and smartly designed work areas in each guest room.
For us at Golden Palace, service is a prime fundamental, we aim at offering a perfect stay even for the most demanded customers, thus we commit ourselves to take care of any details to bring elegance, comfort and sumptuousness to your experience! The hotel's design is evident in the subdued colors, discreet patterns and rich fabrics. Complete with marble bathrooms and classic Italian furnishings, the soul of the Hotel lies in its charming cultural décor. With just 36 guestrooms and suites, Golden Palace is an unusual boutique hotel: a place where your stay is crafted around your individual needs.
Slip into your plush slippers and robe after a long day, and experience the finest luxury the City with almost three thousand years of history has to offer. Our guest rooms & suites offer an inspiring environment; the spacious windows let the sunlight in and provide city view of Yerevan.


Food and Drink :
Restaurant

Level Eleven Rooftop Restaurant
Intercontinental cuisine with high level service and charming view to Republic Square More
Grape & Co Wine Café
Intercontinental cuisine with wide range of wine menu, where you will need advice of our professional waiters who know which wine the best suits your dining option. More
Activities
Hotel Amenities
Accommodation
Golden Palace Boutique Hotel presents 36 luxury-appointed rooms and suites to cocoon you in comfort. Each room at Golden Palace is individual, offering its own unique welcoming atmosphere to make you feel welcomed. More

Mandala SPA & Wellness Center
The Hotel offers the guests all the necessary SPA facilities. There is a beautifully appointed message room where you can enjoy different types of massage therapies, sauna, hammam and spent hours of relaxation at the Jacuzzi and Hot tub. It's the perfect place to relax after working hours. More
Beauty Salon
Enjoy the best experience in our beauty salon, which offers hairdressing, makeup-ing and a complete range of nail care for women and men. Your appearance can be attractive and stunning with the help of our stylists. More

Fitness Center
The wellness floor comes complete with our fantastic gym, where you can hold on your healthy habits even while you're on your trip. There are plenty state-of-the-art equipment in our 24-hours fitness center all made for your comfort. More

Level Eleven Rooftop Restaurant
Discover a new gastronomic proposal in our Level Eleven Rooftop Restaurant with its breathtaking view to Northern Avenue. We indulge our guests with authentic delicacies made from excellent ingredients, lovingly created by our talented chef and his team.More

Grape & Co Winery Restaurant
An elegant winery restaurant Grape & Co, which represents Armenian traditions complimented by the perfect wine assortments, endless possibilities to suit every taste. Also, you are welcome to explore our business lunch menu every weekday.More

Meeting Facilities
We offer you the greatest capacity to organize your meetings and banquets in the center of Yerevan at Golden Palace Boutique Hotel. Our private and fully equipped meeting facilities offer high class stylish business environments which cater to all your business needs. More

Events
Our hotel team will gladly assist in organizing your special occasions in our beautiful venues. Your idea of perfect wedding or birthday celebration will be successfully implemented with outstanding assistance and determined service.
Events
You have always wished to find an alternative place where you could celebrate your wedding ceremonies, birthdays or company corporate parties, have celebratory cocktails or organize exceptional and memorable events? Our venues are made for it.
We have a huge quantity of ideas for a truly exceptional family celebration! Our superior romantic suite is a perfect choice for wedding anniversaries! Flowers, cake, pampering or a special dinner together. Choose or share with us your ideas, and we will arrange it for you!
We ensure the success of your meetings, initiatives, celebrations or any other events at Golden Palace Boutique Hotel.
Wedding Ceremony
From invitations to wedding cakes, unforgettable farewells to floral creations, trust us to simplify your planning and make your wedding day in Yerevan everything you have ever imagined.
Golden Palace Boutique Hotel experts will assist you to reserve your date, plan the schedule of events, coordinate all food and beverage details, from menu design to linens, and help with other aspects of your wedding experience.
You have envisioned it; we will bring it into reality!
Birthday Party
The birthday is a great excuse to arrange a party. We are always set on assisting you to organize a memorable one. Our experienced planners guarantee your event is handled expertly, while our original dining options and classy venues make your party exceptional.
We will fill your birthday reception with unusual ideas and personal touches— edgy, meaningful elements to keep your guests entertained.
Corporate Party
Thinking about throwing extraordinary corporate party to spend good time with your colleagues, we are ready to help you to make it happened.
Our Hotels perfect location in the heart of the city, will let you to not worry about making transportation plans to and from the celebration.
Cocktail Party
Whatever you have in mind, our expert catering teams at Golden Palace Boutique Hotel work with you to plan a customized menu to please any palette. We guarantee the chicest cocktail party and that all your guests will be impressed. We will coordinate the details – so you can focus on enjoying your celebration.
Honeymooning
Just married, celebrate the new beginning and let the magic of the day continue. You can find a romantic honeymoon destination at Golden Palace Boutique Hotel. Make yourself comfortable in one of our Suites or any of our stylishly designed guest rooms. Consider it your own privy retreat. We help you plan it all and the romantic ambiance created special for you will wait you after your wedding ceremony.
Services
Services
The Hotel specialized in luxury, hospitality and tailored convenience. One of Yerevan's leading hotels, we present a variety of services to make your stay comfortable.
24-hour Room Service

An extensive, affordable menu of drinks and meals are available 24 hours, with sandwiches and snacks offered throughout the night and delivered directly to your hotel bedroom.

24-hour Front Desk

Our front office operates a 24 hour per day, therefore they are always available to assist you and provide your fast check-in upon the arrival.

High speed internet/Wi-Fi

We have pleasure in offering Wi-Fi access to all our clients throughout the Hotel and the rooms. We've made sure all the Hotel area and the rooms come with a fast connection.

Laundry & Dry cleaning

Our professional laundry and dry cleaning services are available for all guests of the hotel. Guests may order laundry & dry cleaning services from their rooms with the provided in-room laundry bag and billing list.

Free Parking

Free Parking is available in front of the Hotel. You can obtain a parking permit at the reception or reserve a place before your arrival.

Car Rent

Whether you would like to order a taxi or have your own car while discovering the Armenia, our reception desk will organize it quickly.

Tour Organizing

Take advantage of your stay with us to discover Armenia and its surroundings in a different way. Our multilingual guides are at your disposal for you to experience an original and fascinating tour.

Transfers

Our Car Service with a driver is at your disposal for all your trips. We can organize your pick up or drop off, transfer to the station of your choice or simply an outing in the heart of Yerevan.

Personalized Welcome

Would you like to add a touch of romance to your room, organize a birthday surprise or simply give someone a treat? Here are some suggestions for a personalized welcome. If you have a special request, don't hesitate to let us know, it will be our pleasure to satisfy your requirements.

Champagne: from

Wine: from

Flowers: Bouquet from

Dish of strawberries with chocolate: from

Basket of seasonal fruit:

Babysitter

Would you like to go out for an evening walk, or enjoy a day's shopping or culture? We will call a professional multilingual babysitter who will look after your children.

Theater Tickets

We are at your disposal for purchases or reservations of tickets for shows, concerts, amusement parks, sports events, opera, etc.
Share information